Primary Years Programme
Fairview International School nurtures students from age five to eleven.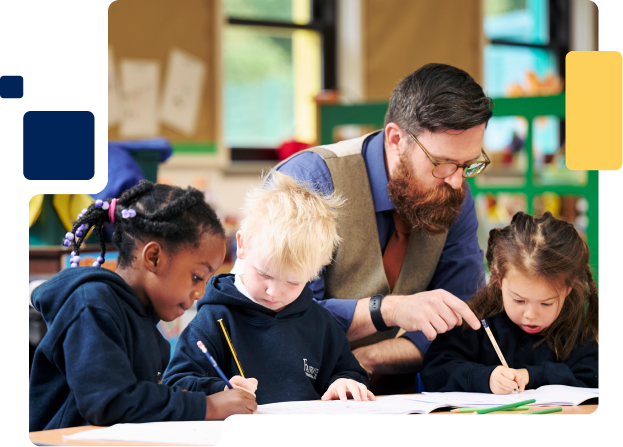 Primary Years Programme
The PYP
Our PYP curriculum is well-designed to prepare students for the intellectual challenges ahead of them. Students are exposed to a wide range of knowledge and skills that are relevant to their lives and to the world around them. They develop critical thinking, problem-solving, communication, and collaboration skills. The curriculum also helps to nurture creativity, resilience, and self-confidence, which are essential for success in life and foster a love of lifelong learning.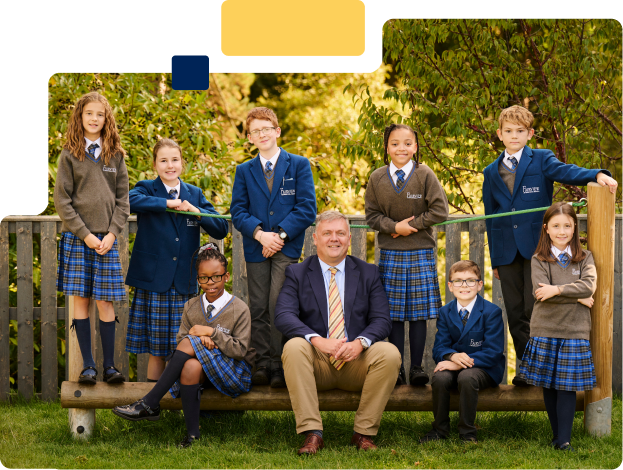 Our 6 acre campus centrally located in Bridge of Allan, has a variety of buildings, including classrooms dedicated for the younger years, dining hall, gym and sports facilities, outdoor walking paths, games hub and astro pitch. The campus is also equipped with modern facilities, science and technology labs, music and art studios, and a library for the primary years providing a peaceful environment for creativity, intellectual curiosity, personal development and offers a serene and beautiful setting for learning and growth.

Our small class sizes have a positive impact on pastoral care, allowing our teachers to build stronger relationships with students and provide more personalised attention to their needs. This leads to a more supportive and nurturing learning environment, where students feel valued and cared for.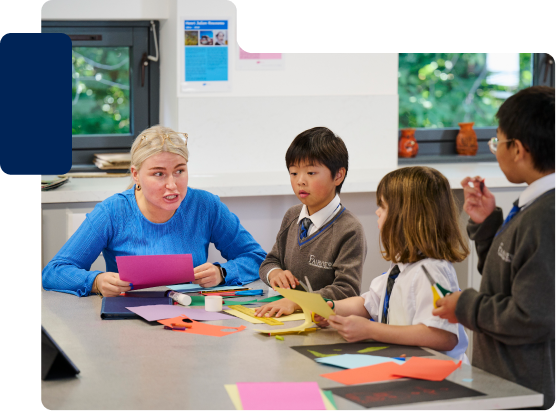 International Baccalaureate - PYP Curriculum Framework
The Primary Years Programme (PYP) offers a transdisciplinary, inquiry-based and student-centered education with responsible action at its core, enabling students to learn between, across and beyond traditional subject boundaries.
Through the programme of inquiry and by reflecting on their learning, PYP students develop knowledge, conceptual understandings, skills and the attributes of the IB Learner profile.
The IB Learner Profiles
The IB learner profile represents a broad range of human dispositions, capacities and traits that encompass intellectual, personal, emotional and social growth. Developing and demonstrating the attributes of the learner profile is an expression of international-mindedness.
The PYP Learner
The PYP curriculum recognizes learners' innate potential to inquire, question, wonder and theorise about themselves, others, and the world around them. PYP students demonstrate the agility and imagination to respond to new and unexpected challenges and opportunities, and to take action for a better and more peaceful world.
Fostering self-efficacy to enable agency
The stronger the sense of self-efficacy in students, the greater the likelihood that they will exercise agency (the belief of being capable of accomplishing). Self-efficacy influences the choices students are confident in making, which, in turn, influences the degree of ownership and impact they have in their lives.
Forest school
As part of our PYP curriculum we offer a Forest School, which is a great way to complement the regular classroom learning curriculum ensuring students aged five to eleven (years 1-6) benefit from this outdoor learning approach allowing children to explore nature and learn through play in a forest environment.
Forest school offers opportunities for holistic growth through regular timetabled sessions. It is a long term program that supports play, exploration and supported risk-taking, developing confident, curious learners. It encourages students to harness skills required to problem solve in a real life context whilst enjoying hands-on activities in a natural environment. It provides children with the opportunity to connect with nature and develop a sense of environmental stewardship from a young age.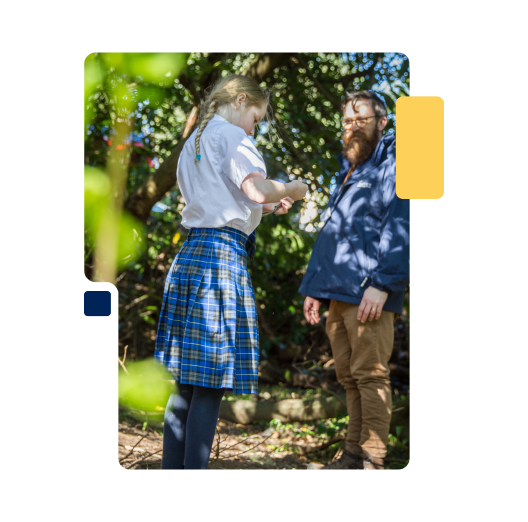 Research has shown that Forest School programs can have numerous benefits for children, including:
Developing confidence and self-esteem: Forest schools encourage children to take risks and challenge themselves, which helps to build their confidence and self-esteem.
Improving physical health: Spending time in nature and engaging in outdoor activities can improve children's physical health, including their fitness, coordination, and motor skills.
Enhancing cognitive and academic skills: Experiences in nature can also enhance children's cognitive and academic skills, including language development, problem-solving, and critical thinking.
Fostering emotional well-being: Forest School activities promote mindfulness, stress relief, and positive social interactions, which contribute to children's emotional well-being.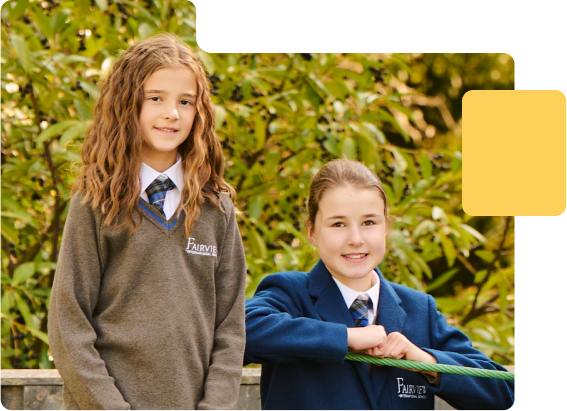 PYP Exhibition
The PYP exhibition is an event where students are given the opportunity to share their understanding of a real-life issue or topic they've covered. It's a great way to help pupils reflect on all their learning while developing skills of presentation and assessment.

The exhibition is one of the final experiences of the IB Primary Years Programme, done at the end of Year 6. As part of the exhibition, students will be encouraged to explore and document their understanding of important topics and learn from each other.
This helps students engage in a collaborative form of learning and inquiry, show autonomy and agency with regards to their learning and demonstrate that they can enact the key qualities of the IB Learner Profile.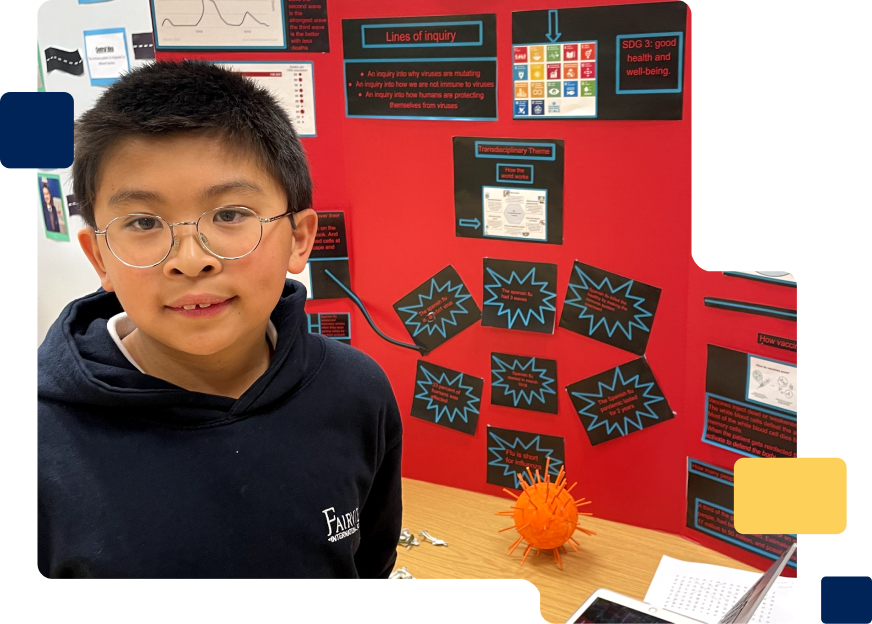 All exhibitions are student-initiated, designed and collaborative. Giving pupils the chance to explore topics from a range of different perspectives, listen to other learners and understand their points of view. This can help them take in new knowledge they might be able to use in their learning in the future.

Exhibitions helps to unite PYP students as part of a community, reflect on their PYP learning experiences on the whole, and acts as a step towards the next part of their educational journey as they move on to the Middle Years Programme.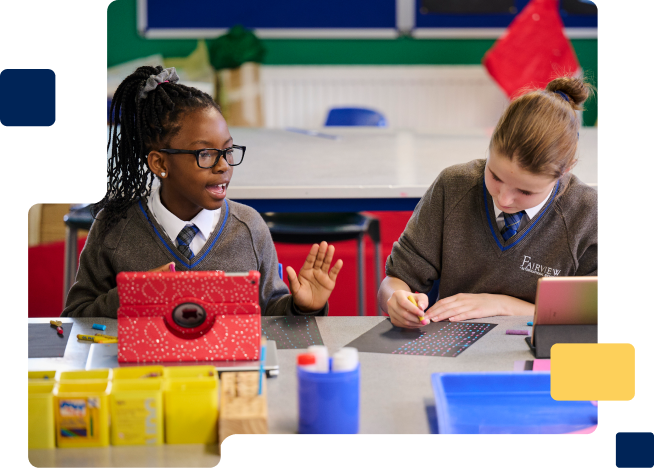 Co-Curricular Activities
We provide a diverse range of learning experiences through our Co-Curricular Activities (CCA) programme for all students to enhance their learning experiences alongside our academic curriculum; these run after school Monday to Friday. There is a rich variety within the programme to ensure that students have the option to engage in studies.
Some examples of which are below.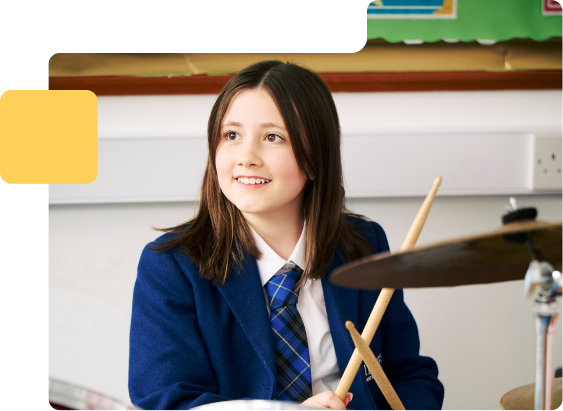 Music Club
Students learn to play a musical instrument in a group, developing their singing abilities, and perform in concerts held within and outside of the school.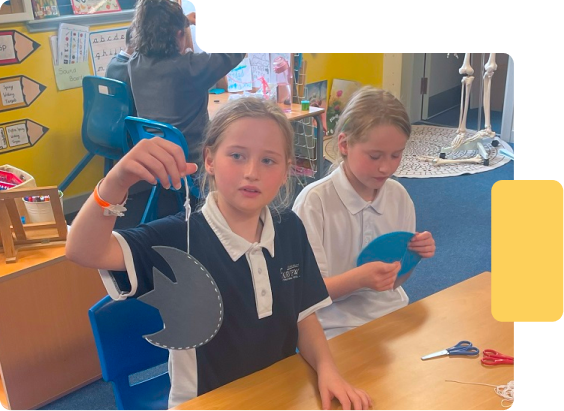 Textiles
Learn knitting, sewing, felting, tie dye, crochet and many other fun textile options.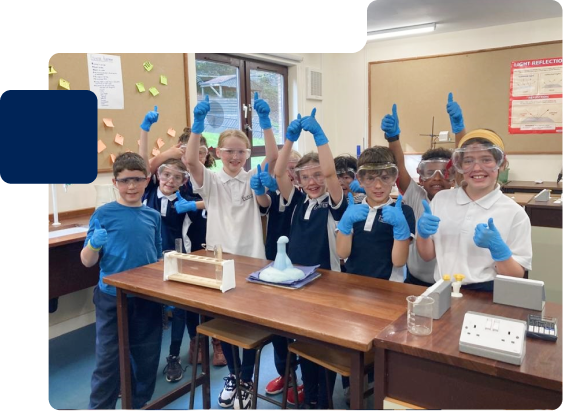 Science Club
PYP pupils participate in different fun filled science activities every week!


Parent Testimonial
" Fairview's ethos, methods of teaching and the overall concept of the school's IB programme has significantly made a difference in my children's desire to learn. This has given them the confidence to speak up and ask questions to expand their inquisitive minds further.
Fairview was exceptional during the transition period of my youngest child from nursery to Y1. The staff at Fairview took time to get to know my child's nursery setting and their staff, arranged settling-in sessions and tailored these sessions to suit the current needs of my child. The smooth transition facilitated by Fairview ensured that she felt safe, secure, and confident to begin her new journey into Y1."
Parent PYP
Parent Testimonial
"I'm very proud of my kids; their confidence has grown since coming to Fairview. They're taught to think critically and from multiple perspectives, and they are more self-assured in expressing their ideas and opinions in school and at home. I love to hear them engage in meaningful conversations with their peers and family members. They have learned how to approach problems with an open-minded and creative perspective."
Parent PYP & MYP
Parent Testimonial
"Fairview provides more than just an education. Unlike other schools, it has cultivated an environment where our son has learned to feel secure, valued, and confident. The impact that this school has had on him extends beyond academics."
Parent MYP
Parent Testimonial
"Fairview School has been a great fit for our family with both of our girls enrolled here. It's been delightful to witness them grow in confidence. Fairview celebrates and supports their talents. It's not just about academics at Fairview, it's about wholeheartedly nurturing students to be their best selves."
Parent PYP & MYP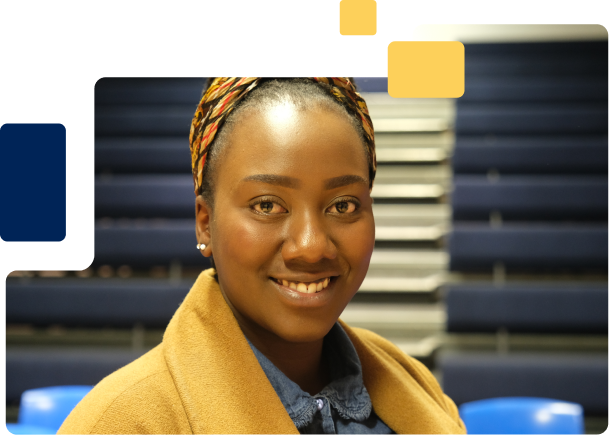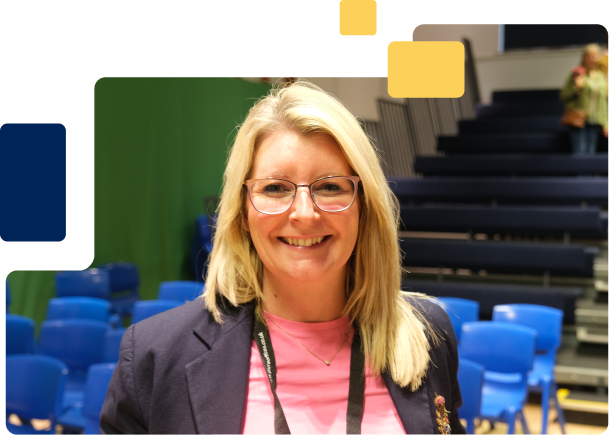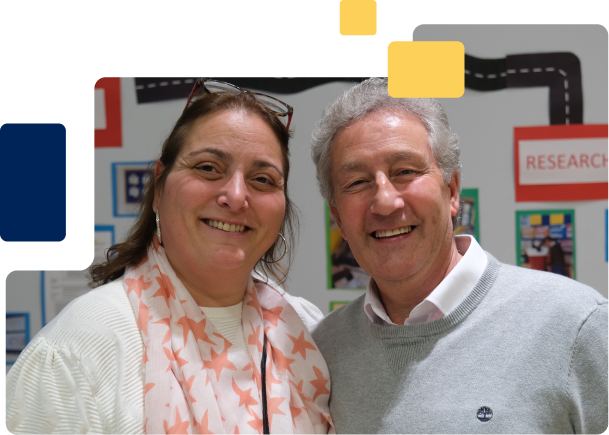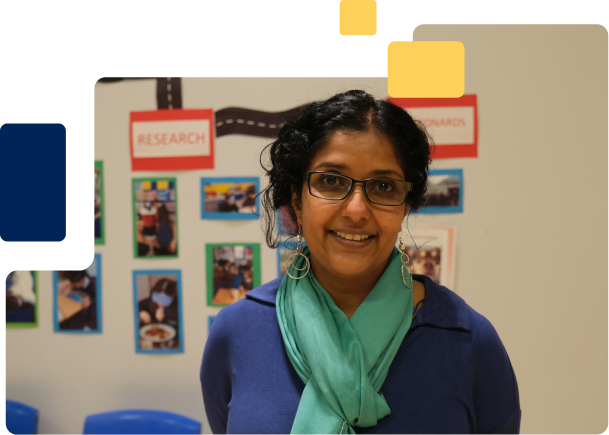 Learn more
We welcome year-round visits to explore for yourself, first hand, life here at Fairview. Come along for a tour to experience the atmosphere we feel everyday. We recommend that you visit during term time so that you can engage with our staff and students during the tour and meet our Head Teacher, David Hicks, who will be delighted to address any queries you might have.
As an authorised IB World School we are qualified to give children the best possible start in life, both academically and personally.
We welcome new applications all year round and offer scholarships, available for Academic Passion, Excellence in Performing Arts and Sporting Performance.
For more information on our curriculum, to download our Prospectus, or to to book a tour or an immersive taster day enquire below to learn more about Fairview.