Admissions
At Fairview we are passionate about your admissions journey. Our team is dedicated to providing personalised and supportive assistance to ensure that you have a positive and successful admissions experience at Fairview.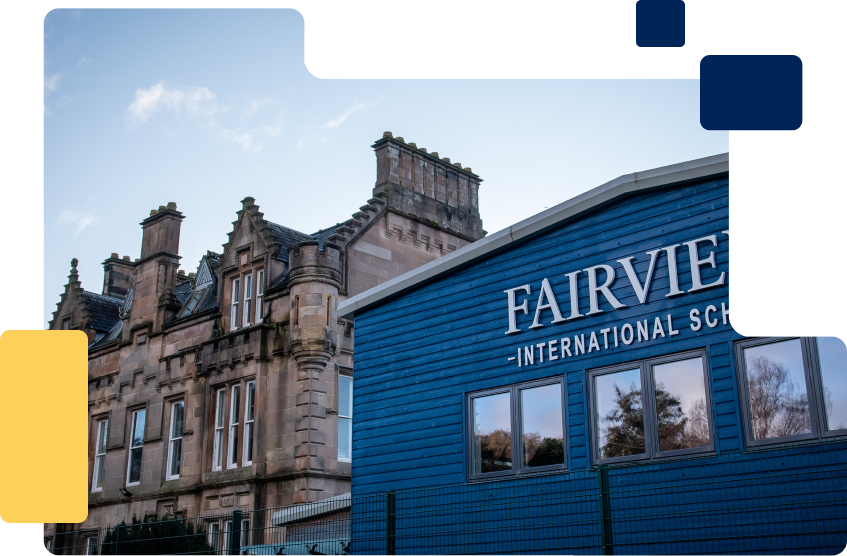 Welcome from Elaine Mackie
At Fairview International School, we pride ourselves on being an inclusive and family-oriented school, focusing on making the admissions process and your journey with us as easy and straightforward as possible.
Our dedicated team are available to provide assistance and guidance throughout the whole process, from submitting an application to the students first day at school.
We also welcome all families to visit our campus and attend our open day events, giving them an opportunity to tour our facilities and see first-hand our teaching and learning environment.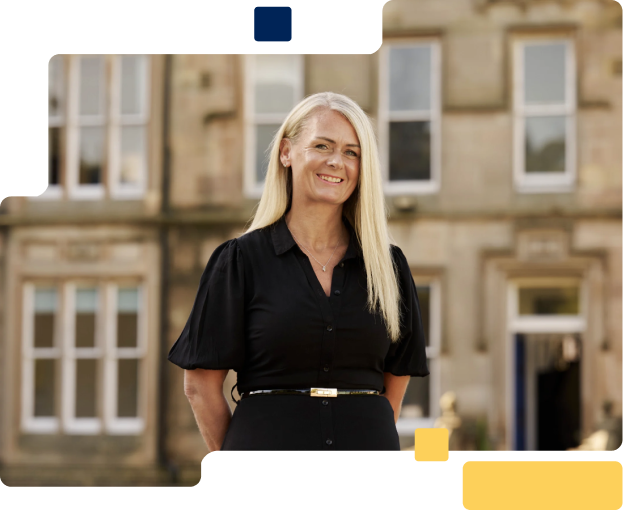 Our admissions process at Fairview International School is designed to accommodate and meet the needs of each individual student and family. We offer flexible admissions criteria, giving students the opportunity to apply at any time during the academic year. We also consider the student's academic records and personal achievements, but we also look beyond academics by evaluating the student's personality, interests, and extracurricular activities.
We are committed to ensuring that families have access to all information needed to make the best decision for their child's education.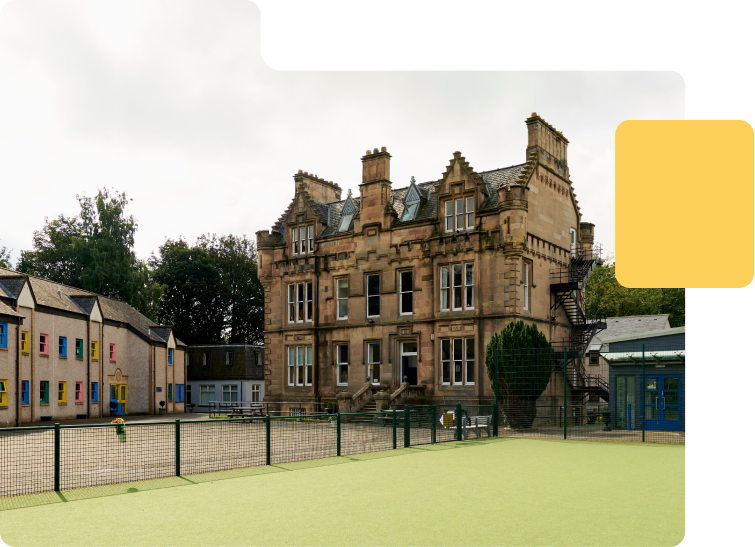 Our Admissions Journey
Once a student is admitted to Fairview International School, they become part of our family. Our supportive and nurturing environment ensures that each student receives individual attention, guidance, and care to help them reach their full potential.
Step 1 - Visit Us
Once you are ready to take the first step, we ask that you contact us to arrange a personalised school visit.
We welcome visits across the year to tour our campus and see our school in action but term time is always best so you can talk with some of our staff and students as you tour. You will also have the opportunity to meet our Head Teacher, David Hicks, when you visit who will be happy to answer any questions you may have.
To arrange a visit, you can contact us by either completing our contact us form , by emailing admissions@fairviewinternational.uk or by calling the school on 01786 231952.
If you have a particular day and time in mind to visit, please choose this from the calendar booking below. Any time slot chosen is provisional until confirmed by us.
If we don't already have the details about your child/children, we will also ask you about these before we can confirm the visit arrangements.
You are very welcome to bring your child with you to the visit, but we also understand that some families prefer to wait until a subsequent visit before introducing their child to a prospective new school. Your child will also meet with our Head Teacher, David Hicks, when they visit, or when they come for their Taster Experience.
Step 2 - Application Form
When you visit, we have a paper Application Form to be completed and returned however in the near future will be transitioning to a full digital application.
The paper Application Form should be returned to our Admissions Coordinator, Elaine, along with copies of your child's last 2 school reports and supporting identity documents noted in Section F of the form.
We will advise you if we need any additional documents based on your individual circumstances.
Additional information is required to be submitted to support Scholarship applications.
Step 3 - Have a Taster Experience
We encourage every prospective student to spend time with us to experience what school life is like at Fairview.
It really helps to get a deeper feel for the school to help you decide whether Fairview is the right school for your family.
It's a great opportunity for your child to meet with their potential classmates and some of our teachers, and to get a better awareness of our school environment and the International Baccalaureate style of teaching and learning. It also gives our teachers an early understanding of your child too.
Taster Experiences typically last one or two days and are available year round with the exception of things like school holidays or class assessments.
Your child will be given a class buddy to look after them when they visit so that it helps them to settle more easily into our school day.
Prospective students always want to know what to wear when they come for a Taster Experience, and the answer is that their current school uniform is absolutely fine. And depending on what's on the timetable, we will let you know if a PE kit is needed.
We will advise what else to bring on the day and check to see if there are any dietary requirements or other needs to to be aware of.
Lunch is provided as part of the Taster Experience too, and students can choose from the full three courses or a lighter option.
Step 4 - Admissions Assessment
The Admissions Assessment will either be completed in school during a Taster Experience or at a follow up appointment, and applies for entry into Year 3 upwards.
We use an online, multiple choice Cognitive Abilities Test (known as a CAT4). The results give us an early profile and a much broader, more rounded view of each prospective student's learning preferences, strengths, areas for support and likely academic potential.
The CAT4 assesses how students think in areas that are known to make a difference to learning, measuring students abilities to reason with and manipulate different types of material, including:
Verbal Reasoning (reasoning with words);
Quantitative Reasoning (reasoning with numbers);
Non-verbal Reasoning (reasoning with shapes and designs);
Spatial Ability (thinking with and mentally manipulating precise shapes)
You can read more information about the CAT4 assessments here:
The types of questions explained
Unlike some independent schools, Fairview isn't an academically selective school and so our Admissions Assessment doesn't have a pass or fail outcome.
Step 5 - Offering a place
To offer a place we need to be reasonably sure that we can meet your child's needs both academically and socially, for them to be able to access the International Baccalaureate curriculum and be happy and secure at school.
The assessment results, together with recent school reports (including any support for learning needs), Taster Day experience, the meeting with our Head Teacher and any other relevant information you have provided will collectively allow us to be reasonably sure whether we can meet your child's needs.
In addition, for those students applying for a Scholarship place, the supporting evidence provided will be considered to determine if a Scholarship award can be made.
The offer of a place will be submitted via email.
We pride ourselves in our nurturing environment and personalised approach to learning that is supported by our small class sizes. In the unfortunate event that the Year Group you are applying for is at capacity, you will be offered a place on our waiting list.
Step 6 - Accepting a place
You should confirm acceptance of the place offered via email, and confirm which payment option you've selected (if not already done so).
An invoice will then be issued, and payment of the Security Deposit is needed in order to secure your child's place. The Security Deposit is refundable when your child leaves Fairview, assuming sufficient notice of withdrawal is received and no fees or charges are outstanding.
Payment of the annual Tuition Fee (or the first installment if paying quarterly) will be due prior to your child starting school.
Step 7 - Starting School
After the Tuition Fee has been paid, we will share a variety of regular communications and starting school information with you such as our Parent Handbook, how to access our school APP and our Parent Portal along with permission forms and medical information.
You will also be invited to come into school to buy branded Fairview school uniform items.
For those students joining from the start of our academic year in August, we also offer a bespoke transition experience during our April to June term to help settle any nerves or anxiousness.
And to complete this last step, we will meet you and your child on their first morning to welcome them into school and show them to their class.
Prospectus, Fees & Scholarships
Download our Prospectus, Fees & Scholarships or Explorer offers for further reading.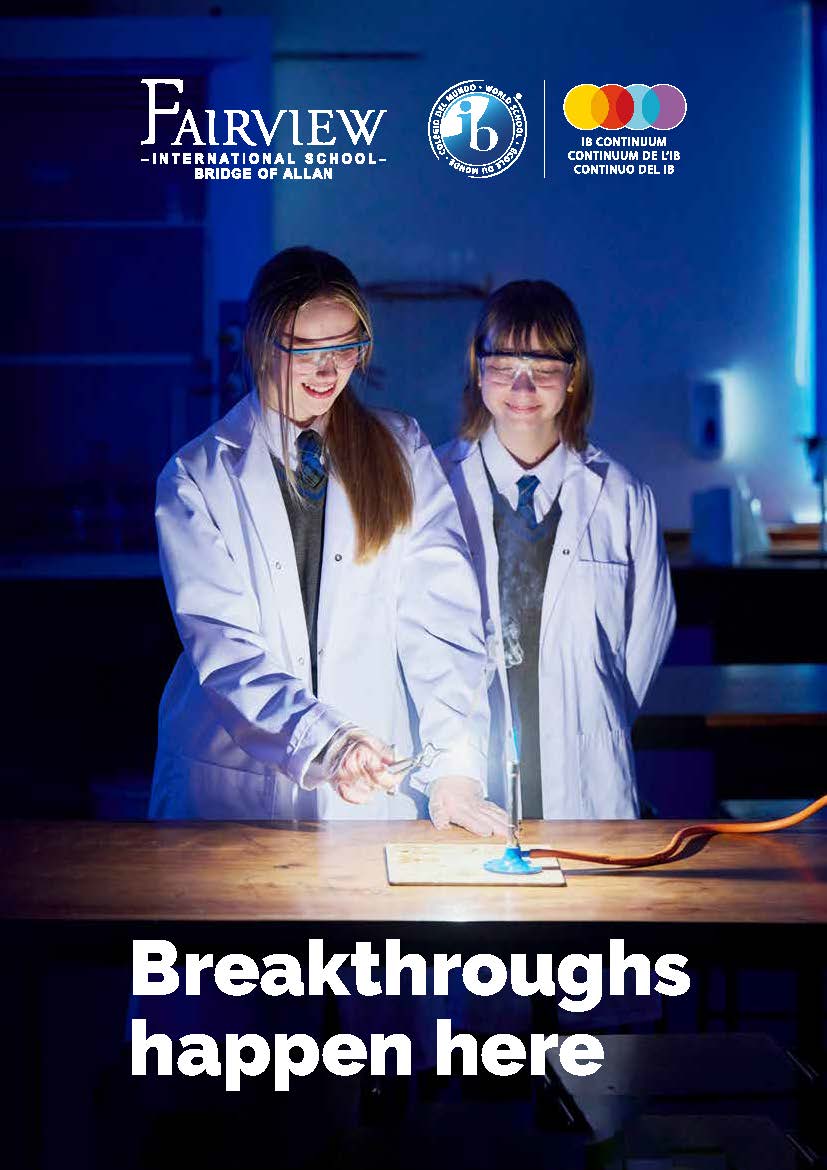 Fairview Prospectus 23-24
Our prospectus includes information about us, the IB curriculum, school activities, transport links and more.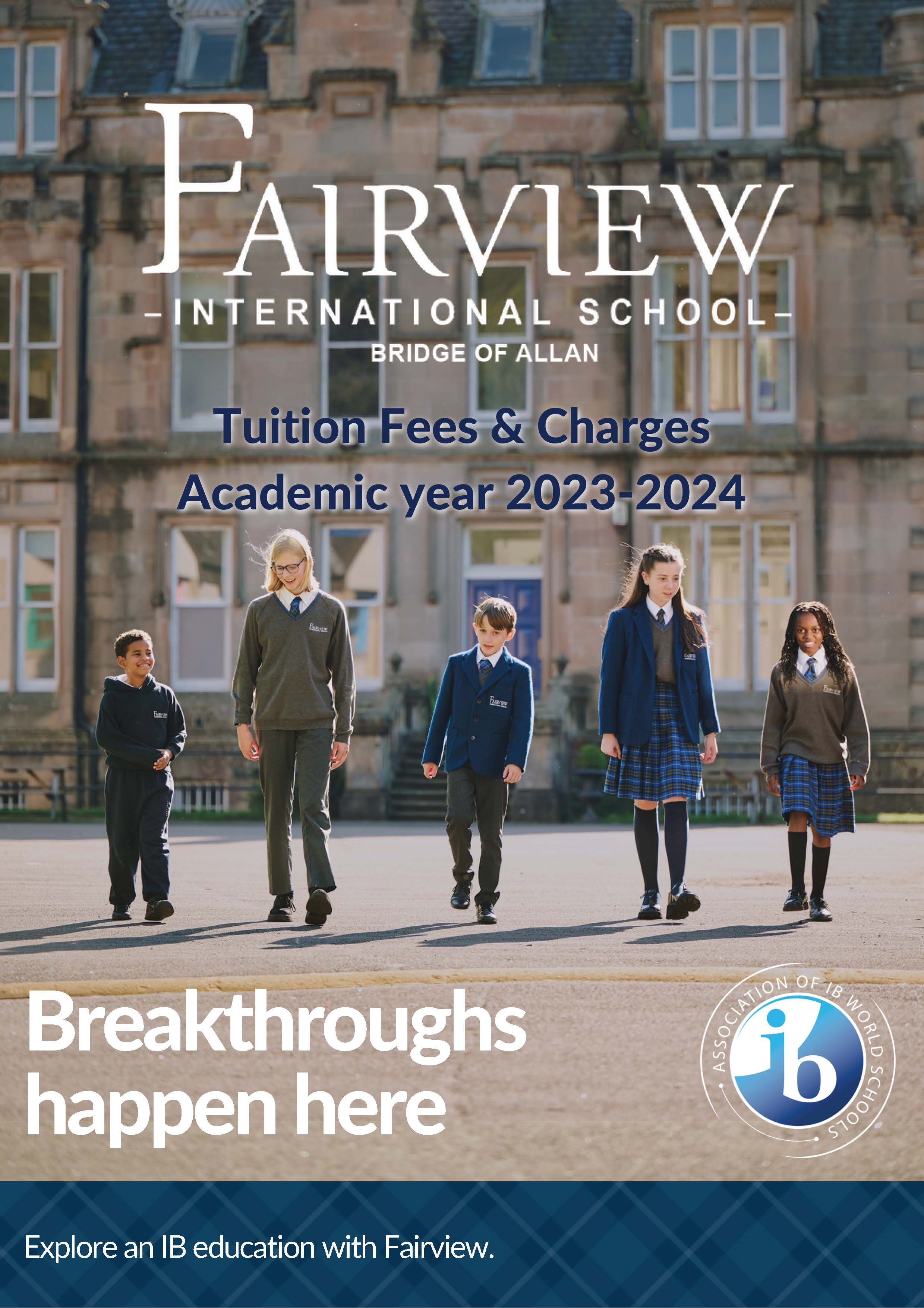 Tuition Fees & Scholarships 23-24
A complete breakdown of all fees, payment options, discounts and scholarships here at Fairview.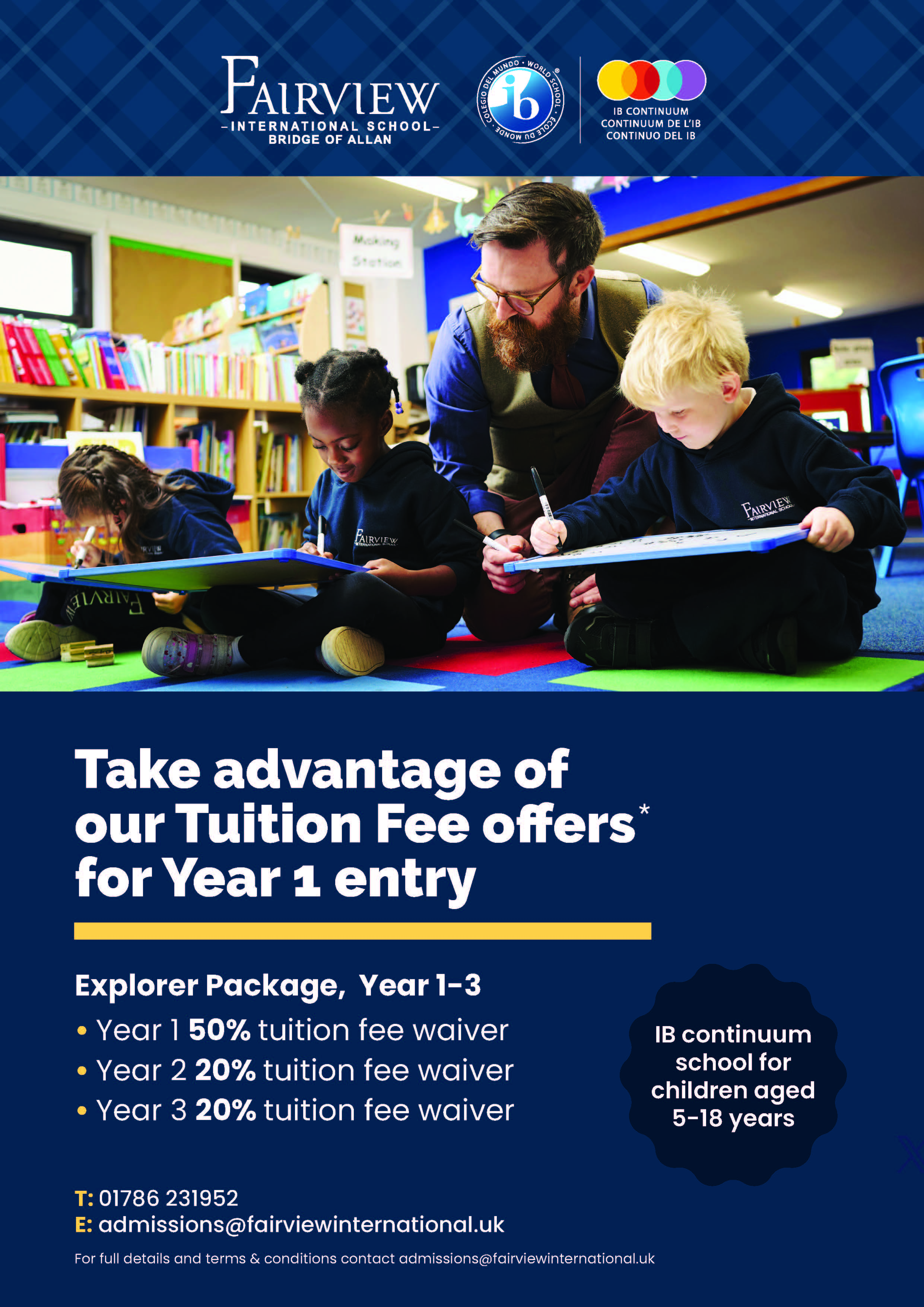 PYP Explorer Package
Explorer Package, Year 1-3
Year 1 50% tuition fee waiver
Year 2 20% tuition fee waiver
Year 3 20% tuition fee waiver