School Life
At Fairview, school life is centered around academic excellence and personal growth and development, with an emphasis on the four quarters within the academic year and a comprehensive pastoral care program to ensure that every student thrives.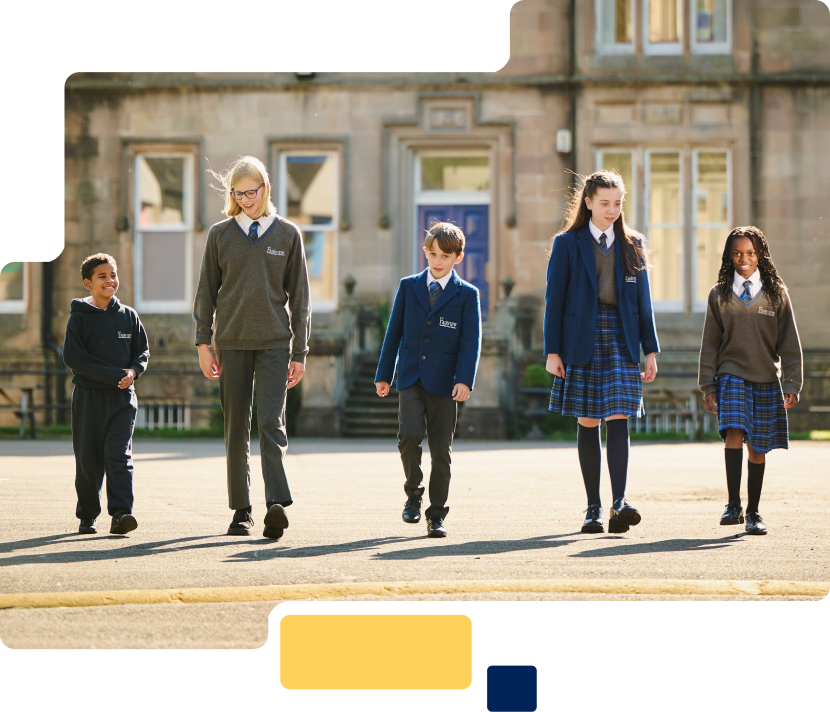 Academic Year 23/24 Term Dates
Our academic year is split into four quarters running from August 2023 to June 2024. New students are welcome and can join at any point.
Quarter 1
Our Academic Year started on the 16th of August 2023 and runs until Friday the 6th of October.
Quarter 2
Returning from our two week October break, Q2 runs from the 23rd of October until the 22nd of December.
Quarter 3
Following from the New Year our Q3 starts on January the 9th, has a Mid-term break between February the 12th and 16th before resuming on the 19th February until March the 28th.
Quarter 4
Returning from our Easter break, Q4 starts on April the 15th and culminates with the end of our Academic Year on the 26th of June 2024.
International Baccalaureate - Curriculum
The International Baccalaureate is a world-renowned globally recognised educational program that promotes rigorous academic standards, international-mindedness, and the development of well-rounded, socially responsible students.
The IBDP is the gold standard in pre-university education and has been shown to provide the best preparation for the most competitive universities.

PYP
The PYP prepares students for the intellectual challenges ahead of them and fosters a lifelong
love of learning. It provides a holistic approach to the curriculum design and places the child at the centre of the learning process.

MYP
The MYP is a five-year learning unit that students complete in Year 11. There are eight different subject areas within the programme, all of which aim to develop well- rounded individuals that have an awareness of the impact they have on the world around them.

DP
The DP aims to develop students
who have excellent breadth and depth of knowledge; students who flourish
physically, intellectually, emotionally and ethically. The curriculum is made up of the
DP core and six subject groups.
International Baccalaureate - Learner Profiles
The IB Curriculum looks to develop active, compassionate and lifelong learners, through the fostering of a distinctive set of attributes. These are embodied in the IB learner profiles which prepare IB students to make exceptional contributions both in school and the wider community.
Inquirers
Nurture our curiosity
Learn Independently and with others
Learn with enthusiasm all our life
Knowledgeable
Use conceptual understanding to develop our own knowledge
Engage with issues and ideas that are important in our lives and for the whole world
Thinkers
Use critical and creative thinking skills to analyse and take action on complex problems
Show initiative in making reasoned and ethical decisions
Communicator
Express ourselves confidently and creatively in multiple languages
Collaborate effectively by listening carefully to others
Share our ideas respectfully
Principled
Act with integrity, honesty and a strong sense of fairness and justice for all
Take responsibility for our actions and their consequences
Open-minded
Appreciate our own cultures and personal histories
Seek and evaluate a range of points of view
Grow from our experiences
Caring
Show empathy, compassion and respect
Commitment to community service learning
Act to make a positive difference in the lives of others
Risk-taker
Work independently and cooperatively to explore ideas
Develop innovative strategies
Be resourceful and resilient in the face of challenge and uncertainty
Balanced
Balance different aspects of our lives - intellectual, physical and emotional
Create well-being for ourselves and others
Reflective
Consider the world, our own ideas and our experiences
Understand our strengths and weaknesses in order to support our learning and personal development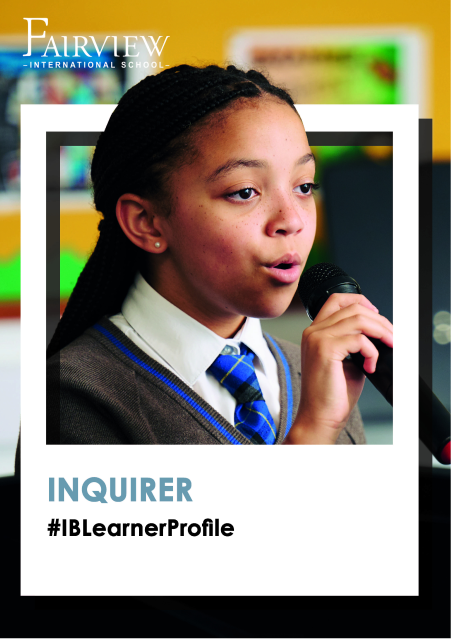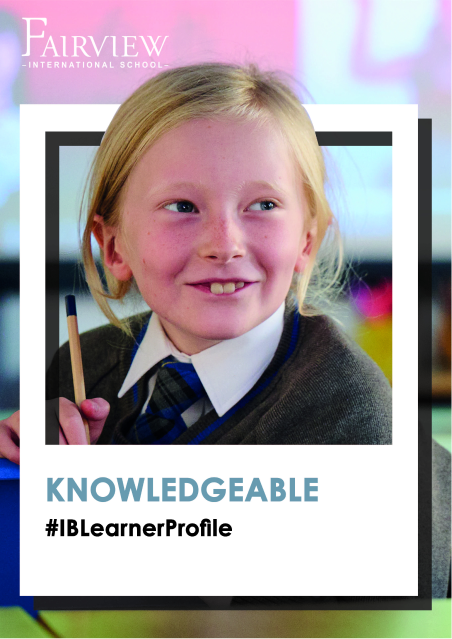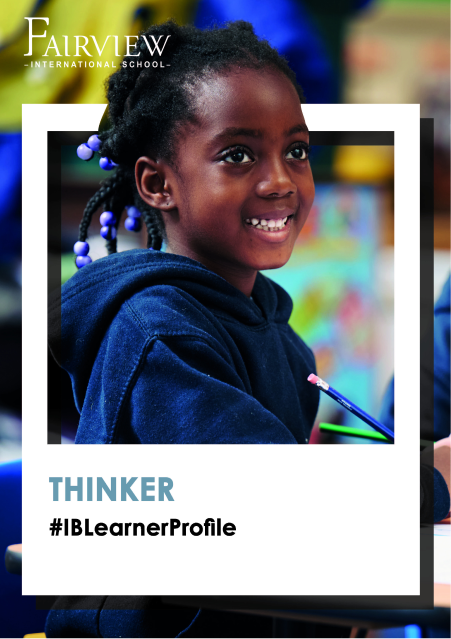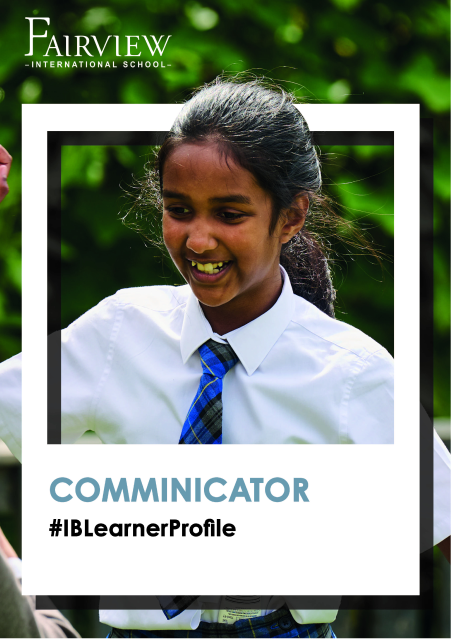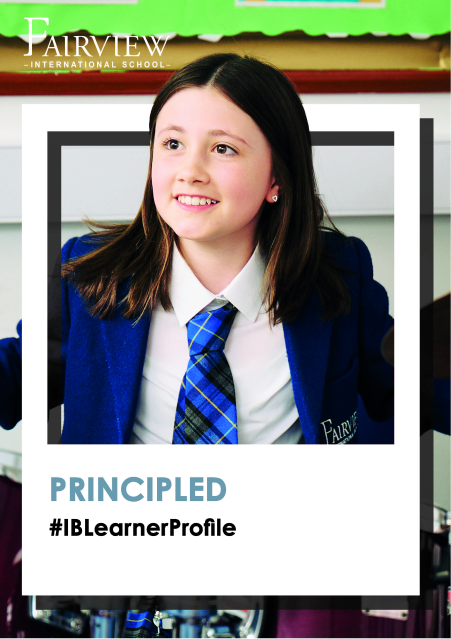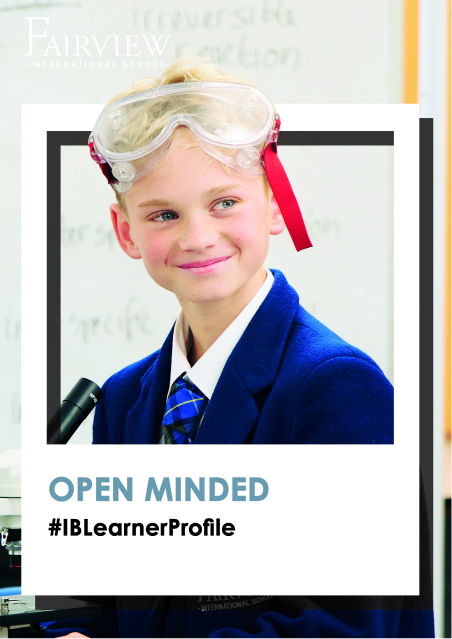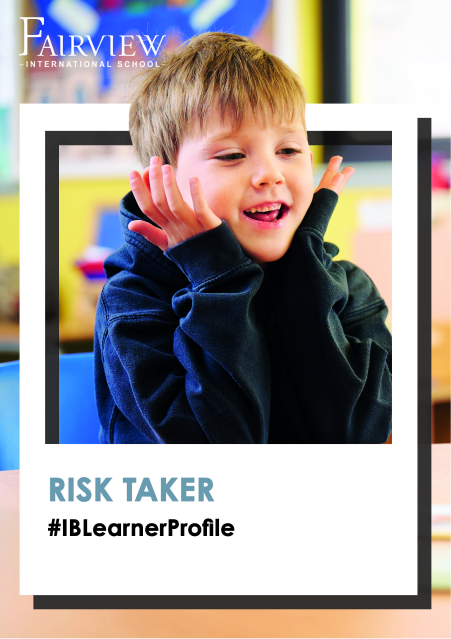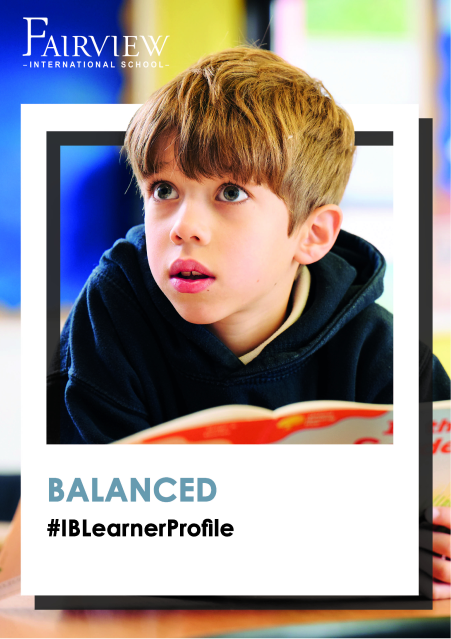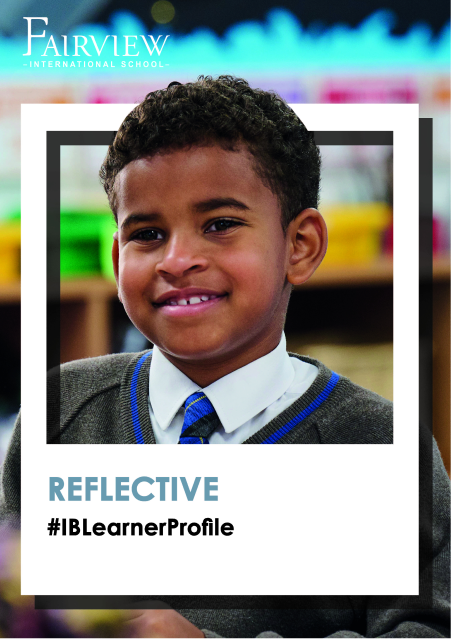 Music at Fairview
We are a small school with a big heart, and that is reflected in our passion for all things musical.
We have a strong project-based approach to learning, which is encouraged in music and provides many opportunities for performance and self-expression. We also offer the opportunity to learn a new instrument at the start of each academic year providing many opportunities for performance and self-expression.

In addition to our regular music lessons, we also host a school choir and school band, open to all students with a passion for music. We believe music is an essential aspect of a well-rounded education and should be accessible to all students, regardless of ability or experience.

Our music program is supported by an external team of passionate music teachers dedicated to providing our students with the best possible education in music. They are constantly exploring new methods and techniques to improve the quality of music education we provide, ensuring that our students are given the best possible chance to succeed.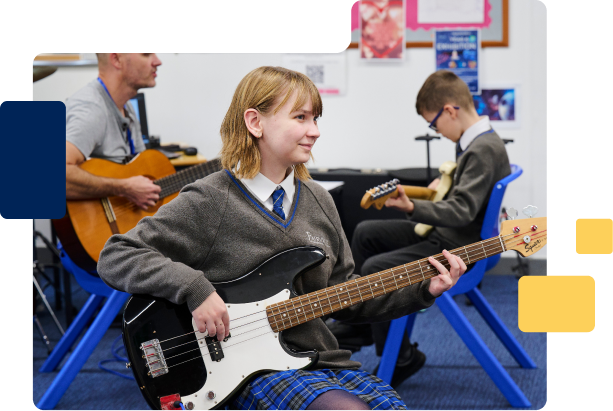 Pastoral Care
The pastoral care team at Fairview International School includes trained and experienced staff members who focus on supporting the well-being of students. Students can access pastoral care support through a range of avenues such as private counseling sessions, school-wide assemblies, mentoring and guidance programs, and parent-teacher meetings.

The school also emphasises the importance of creating a community atmosphere where students can feel a sense of belonging, identity, and purpose. Students' social and emotional well-being is prioritised, and pastoral care is an integral part of the school's ethos.

We aim to provide a caring, supportive, and safe environment for students to thrive academically, personally, and socially.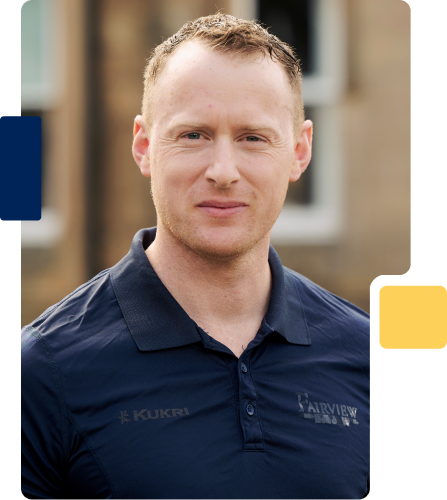 Transport
At Fairview, we offer a bus service, providing students with transportation to and from school from several locations. We have recently expanded our fleet allowing more students to travel from further afield.
Our new locations include; Cairneyhill, Dunfermline, Abernethy, Bannockburn, and Stirling in addition to our existing routes covering Alloa, Larbert and Falkirk and Alloa.
Fairview's central Scotland location is only 5 minutes from Bridge of Allan train station, about 9 minutes from Stirling train station and just a few minutes from the M9 and A9 motorways.
The station is served by the Stirling-Dunblane-Alloa line, with regular services to Glasgow and Edinburgh. There are several bus services that run through Bridge of Allan, with stops located throughout the town.
Edinburgh Airport is 34 miles away and Glasgow Airport is 39 miles.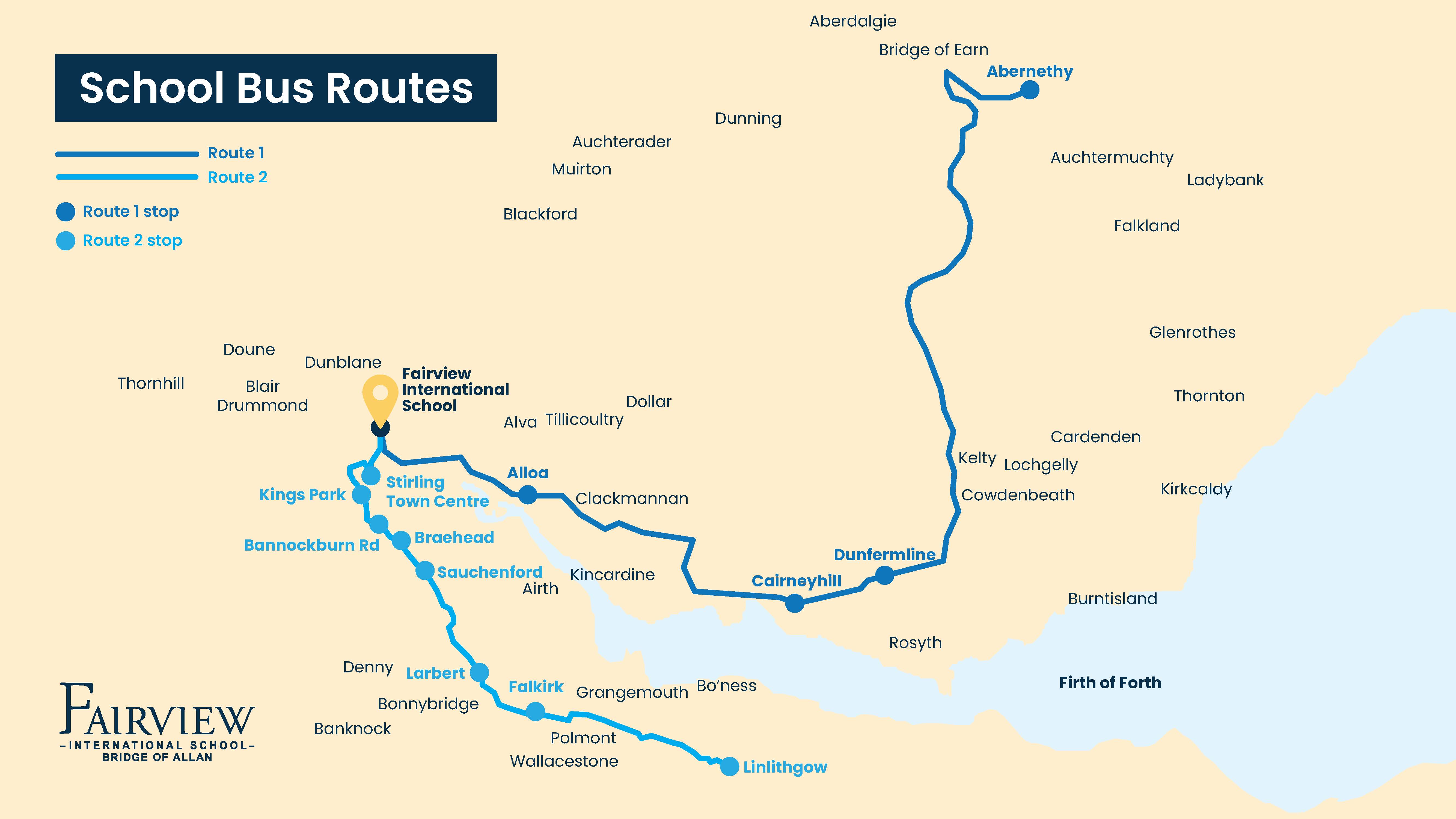 School Lunches
As part of our commitment to providing nutritionally balanced and healthy meals for our students our school lunches are prepared daily on-site by our experienced and qualified catering team using fresh, high-quality ingredients.

We believe in providing students with wholesome, nutritious meals as a part of their school routine. The school's dining hall serves a variety of meals, including vegetarian, halal, gluten free and dairy free options. Our menus are designed to provide a varied and balanced diet that includes all the essential nutrients and minerals required for healthy growth and development.

Nutrition plays a vital role in enhancing the academic performance, physical health, and mental well-being of our students. Therefore, we ensure that our school lunches are not only delicious but allow our students to stay energised throughout the day and reach their full potential. Lunches are included at no additional cost.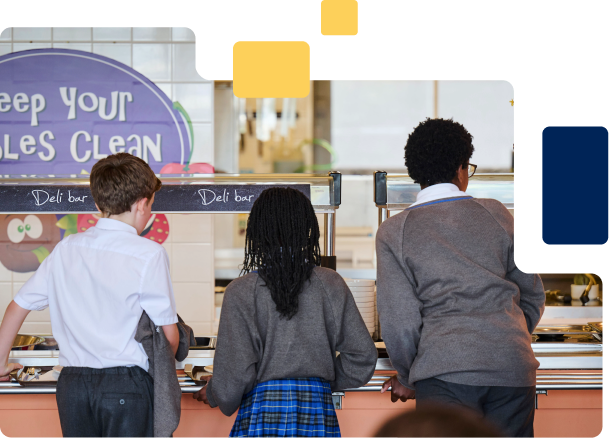 inside fairview
@fairviewbofa
Empowering tomorrow's leaders through a coeducational IB education, from ages 5 to 18
Parent Testimonial
" Fairview's ethos, methods of teaching and the overall concept of the school's IB programme has significantly made a difference in my children's desire to learn. This has given them the confidence to speak up and ask questions to expand their inquisitive minds further.
Fairview was exceptional during the transition period of my youngest child from nursery to Y1. The staff at Fairview took time to get to know my child's nursery setting and their staff, arranged settling-in sessions and tailored these sessions to suit the current needs of my child. The smooth transition facilitated by Fairview ensured that she felt safe, secure, and confident to begin her new journey into Y1."
Parent PYP
Parent Testimonial
"I'm very proud of my kids; their confidence has grown since coming to Fairview. They're taught to think critically and from multiple perspectives, and they are more self-assured in expressing their ideas and opinions in school and at home. I love to hear them engage in meaningful conversations with their peers and family members. They have learned how to approach problems with an open-minded and creative perspective."
Parent PYP & MYP
Parent Testimonial
"Fairview provides more than just an education. Unlike other schools, it has cultivated an environment where our son has learned to feel secure, valued, and confident. The impact that this school has had on him extends beyond academics."
Parent MYP
Parent Testimonial
"Fairview School has been a great fit for our family with both of our girls enrolled here. It's been delightful to witness them grow in confidence. Fairview celebrates and supports their talents. It's not just about academics at Fairview, it's about wholeheartedly nurturing students to be their best selves."
Parent PYP & MYP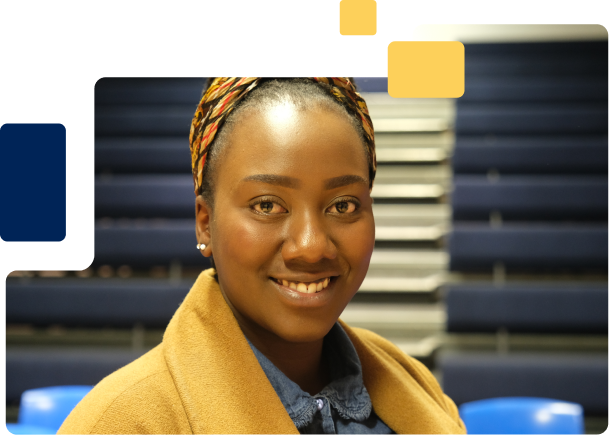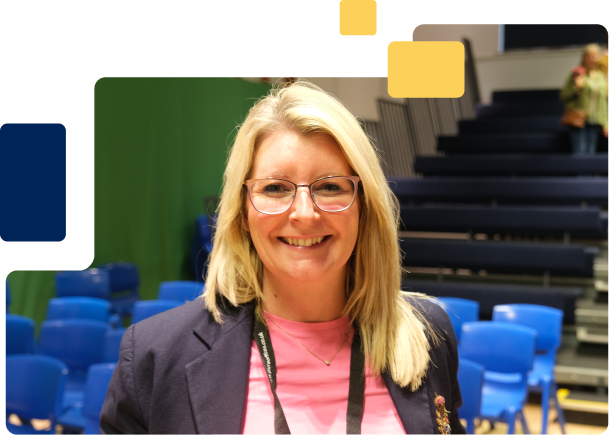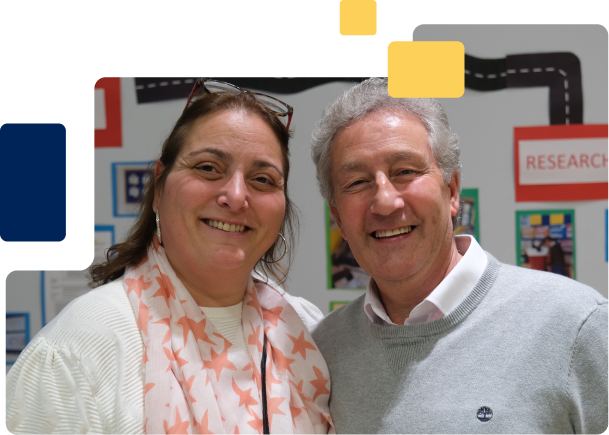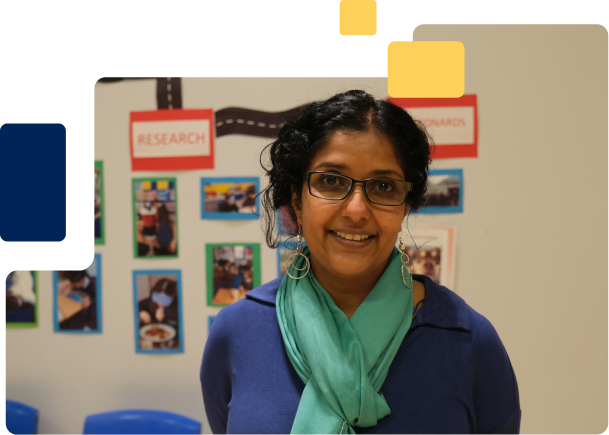 Learn more
Come and visit us at Fairview to see what life is like here! We warmly welcome visitors all year round. It's important for us to make sure you feel comfortable and happy during your visit, so we recommend coming during the school term when you can see how our students and teachers work together. Our Head Teacher, David Hicks, will be there to answer any questions you may have.

At Fairview, we think it's very important to look after each other. This is called pastoral care, and it means making sure everyone is happy, healthy, and feels safe. We have trained teachers who can help with any problems you might have, and we believe in creating a kind and friendly atmosphere where everyone feels supported.

As an IB World School, we want to help you achieve your best, both academically and as a person. We take pride in providing a wide range of opportunities, like scholarships for academic excellence or sporting performance. If you'd like to learn more about Fairview and our curriculum, view our Prospectus, or if you want to book a visit, just let us know and we'll be happy to help!