Middle Years Programme
At Fairview International School, students transition from the Primary Years programme (PYP) to the Middle Years programme (MYP) at the start of Year 7.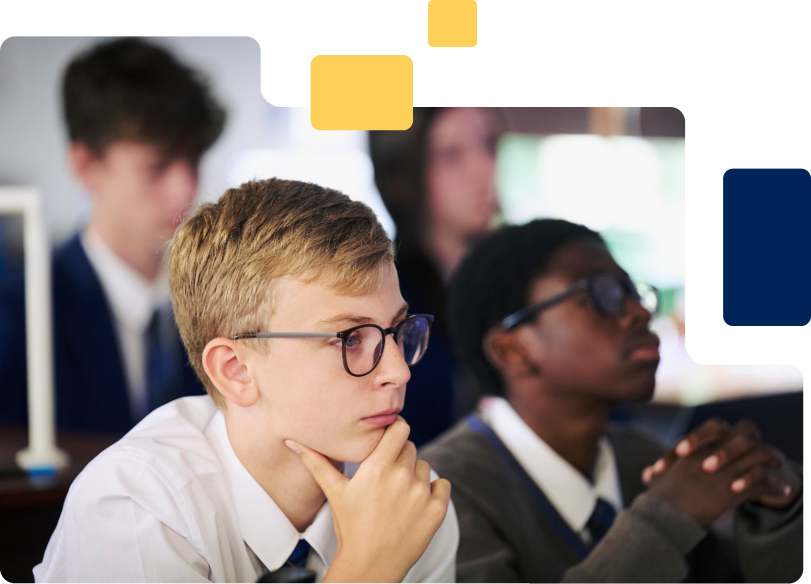 Middle Years Programme
The MYP
The MYP is a five-year learning unit completed in Year 11. There are eight different subject areas within the programme, all of which aim to develop well-rounded individuals that have an awareness of the impact they have on the world around them. All students sit e-Assessment in Year 11 to gain their Middle Years Programme Certificate.

The MYP subject areas include language and literature, language acquisition, individuals and societies, sciences, mathematics, arts, physical and health education, and design. Students will study each subject area throughout the programme, developing critical thinking, research and communication skills. The MYP promotes interdisciplinary learning, allowing students to explore connections between different subjects and develop a broader understanding of complex issues. Personal projects are also a key component of the programme in Year 11, encouraging students to engage in inquiry-based learning and develop skills such as time-management and self-reflection.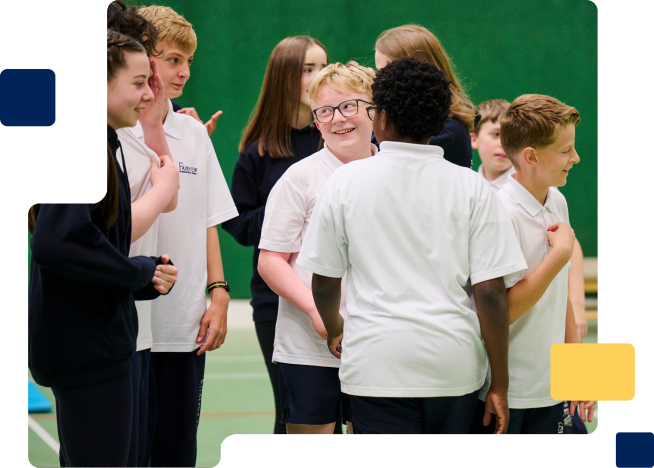 The e-Assessment in Year 11 consists of exams and coursework, with students being assessed in each subject area. The results of the e-Assessment are graded from 1 to 7, with a score of 4 or above indicating that the student has achieved the MYP certificate. The certificate acknowledges that the student has completed the rigorous MYP and is ready to transition to the Diploma Programme or other further education pathways.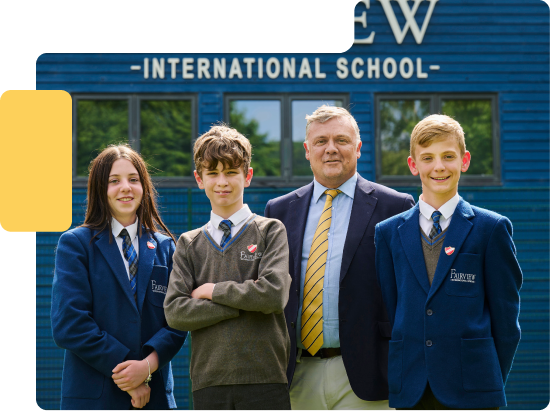 International Baccalaureate - MYP Curriculum
At Fairview International School, the MYP aims to develop students into responsible global citizens who have an understanding of different cultures and perspectives. By encouraging interdisciplinary learning and inquiry-based projects, students are equipped with the skills necessary to thrive in a rapidly changing world.
Language and Literature
This develops students' skills in six areas: listening, speaking, reading, writing, viewing and presenting. All IB programmes value language as central to the development of critical thinking, which is essential for cultivating intercultural understanding.
Language Acquisition
Language Acquisition provides students with the opportunity to develop insights into the features, processes and craft of language and the concept of culture, and to realise that there are diverse ways of living, viewing and behaving in the world.
Physical and Health Education
Our programme empowers students to understand and appreciate the value of being physically active and to develop the motivation for making healthy life choices. Students explore areas of physical and health related knowledge, aesthetics, movement, team, individual, and international sports.
Individuals and Societies
This incorporates disciplines traditionally studied in the humanities, as well as disciplines in the social sciences. Students collect, describe and analyse data used in studies of societies, test hypotheses, and learn how to interpret complex information, focusing on real-world examples.
Visual Arts and Music
Arts stimulate young imaginations, challenge perceptions and develop creative and analytical skills. Encouraging students to understand the arts in context and the cultural histories of artworks, supporting the development of an inquiring and empathetic worldview.


Design
This challenges all students to apply practical and creative thinking skills to solve design problems, explore the role of design in both historical and contemporary contexts and consider their responsibilities when making design decisions and taking action.


Mathematics
This framework encompasses numbers, algebra, geometry and trigonometry, statistics and probability.
Students learn how to represent information, to explore and model situations and find solutions to familiar and unfamiliar problems.
Science
Students investigate issues through research, observation and experimentation, working independently and collaboratively.
As they investigate real examples of science application, students discover the tensions and dependencies between science, morality, ethics, culture, economics, politics and the environment.
6.13 out of 7
Personal Projects
Our students Personal Projects scored an average 6.13 out of a possible 7, well above the global average of 4.2
Perfect 7s
Art
Fairview's art students achieved perfect 7s (equivalent to A* at GCSE) across the board
100%
MYP Pass Rate
Our entire cohort of Middle Years Programme students achieved the full MYP certificate
Personal Project
During Year 11, all students are required to complete a Personal Project. The aims of the projects are to encourage and enable students to:
Participate in a sustained, self-directed inquiry within a global context
Generate creative new insights and develop deeper understandings through in-depth investigation
Demonstrate the skills, attitudes and knowledge required to complete a project over an extended period of time
Communicate effectively in a variety of situations
Demonstrate responsible action through, or as a result of, learning
Appreciate the process of learning and take pride in their accomplishments.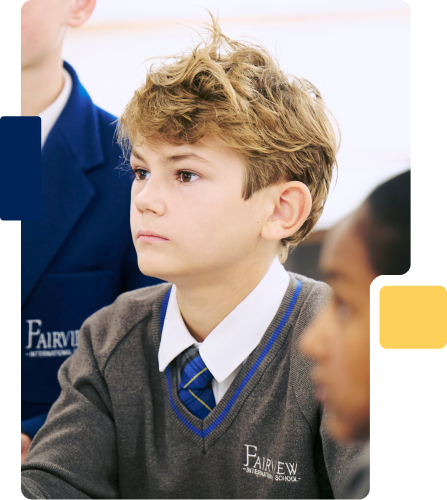 All projects involve students in a wide range of activities to extend their knowledge and understanding and to develop their skills and attitudes, these may be delivered in many different forms and no two projects are the same. These student-planned learning activities include:
Deciding what they want to learn about, identifying what they already know, and discovering what they will need to know to complete the project
Creating proposals or criteria for their project, planning their time and materials, and recording developments of the project
Making decisions, developing understandings and solving problems, communicating with their supervisor and others, and creating a product or developing an outcome evaluating the product/outcome and reflecting on their project and their learning.
As students become involved in the self-initiated and self-directed learning process, they will find it easier to construct in-depth knowledge on their topic, and develop an understanding of themselves as learners.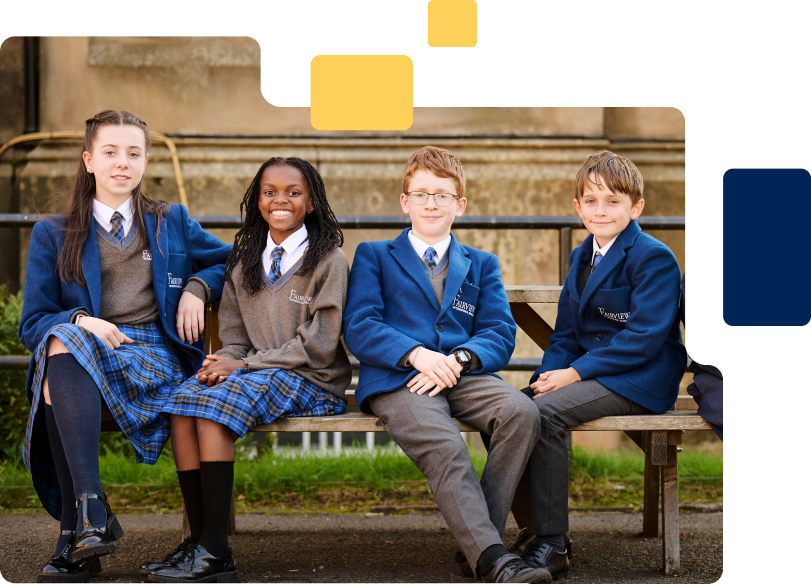 Co-Curricular Activities
We provide a diverse range of learning experiences through our Co-Curricular Activities (CCA) programme for all students to enhance their learning experiences alongside our academic curriculum; these run after school Monday to Friday. There is a rich variety within the programme to ensure that students have the option to engage in studies.
Some examples of which are below.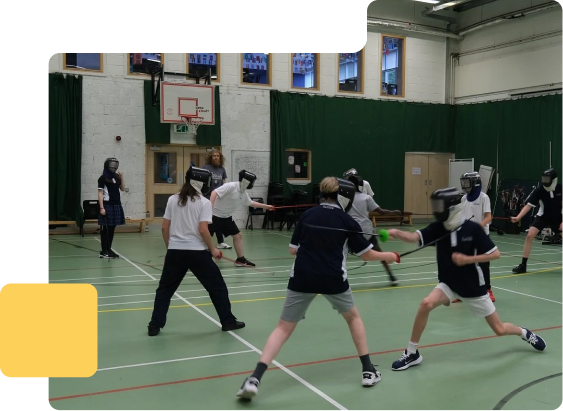 Fencing
Learn how to become a competent fencer. Focus on how to outsmart your opponent, and improve your concentration skills and powers of observation.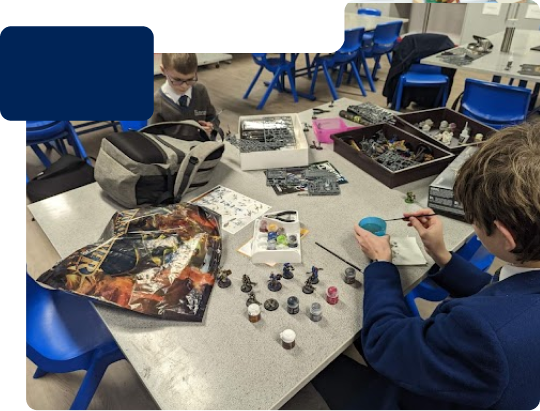 Warhammer Club
Learning to build, paint and play with Games Workshop miniatures.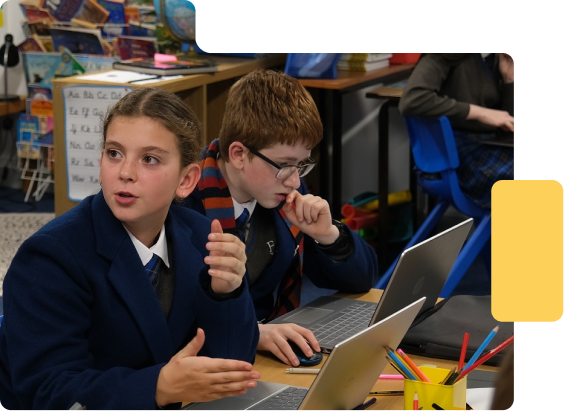 Student Newsletter
A student lead CCA as they create our newsletter publishing every Quarter to inform our campus about activities, initiatives and achievements of our school!
Parent Testimonial
" Fairview's ethos, methods of teaching and the overall concept of the school's IB programme has significantly made a difference in my children's desire to learn. This has given them the confidence to speak up and ask questions to expand their inquisitive minds further.
Fairview was exceptional during the transition period of my youngest child from nursery to Y1. The staff at Fairview took time to get to know my child's nursery setting and their staff, arranged settling-in sessions and tailored these sessions to suit the current needs of my child. The smooth transition facilitated by Fairview ensured that she felt safe, secure, and confident to begin her new journey into Y1."
Parent PYP
Parent Testimonial
"I'm very proud of my kids; their confidence has grown since coming to Fairview. They're taught to think critically and from multiple perspectives, and they are more self-assured in expressing their ideas and opinions in school and at home. I love to hear them engage in meaningful conversations with their peers and family members. They have learned how to approach problems with an open-minded and creative perspective."
Parent PYP & MYP
Parent Testimonial
"Fairview provides more than just an education. Unlike other schools, it has cultivated an environment where our son has learned to feel secure, valued, and confident. The impact that this school has had on him extends beyond academics."
Parent MYP
Parent Testimonial
"Fairview School has been a great fit for our family with both of our girls enrolled here. It's been delightful to witness them grow in confidence. Fairview celebrates and supports their talents. It's not just about academics at Fairview, it's about wholeheartedly nurturing students to be their best selves."
Parent PYP & MYP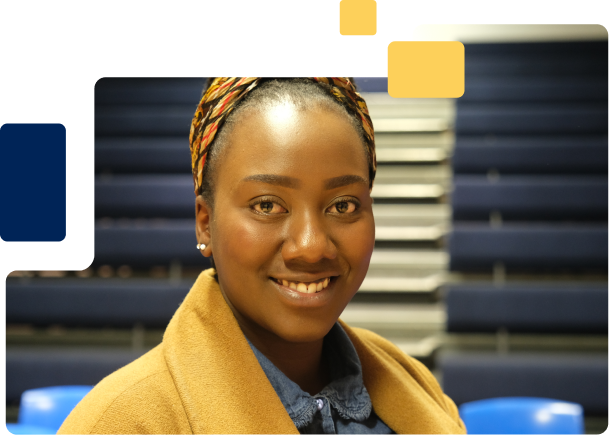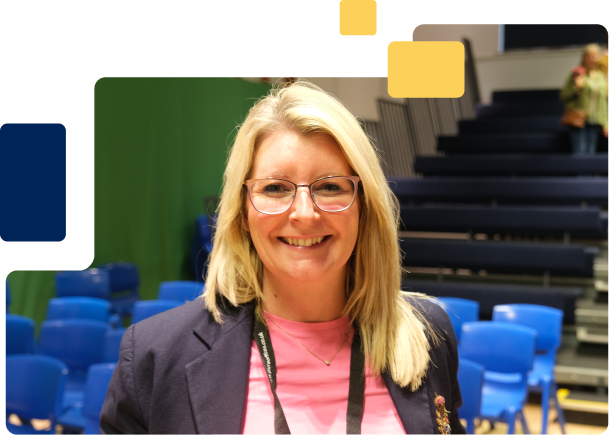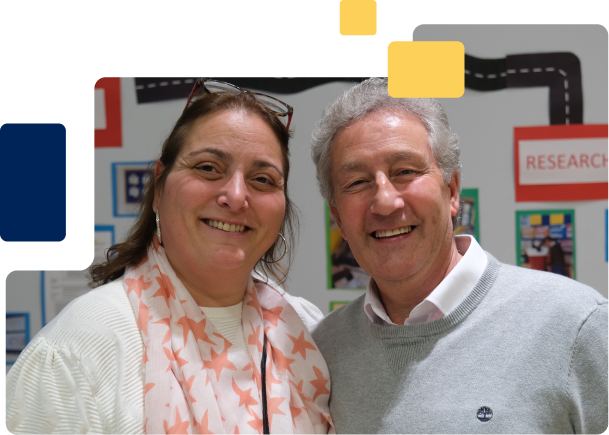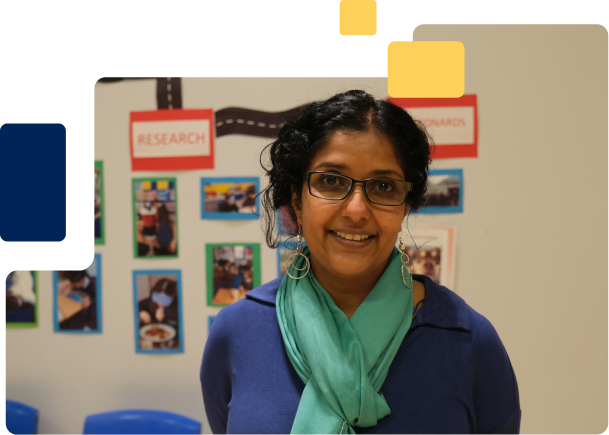 Learn more
We welcome year-round visits to explore for yourself, first hand, life here at Fairview. Come along for a tour to experience the atmosphere we feel everyday. We recommend that you visit during term time so that you can engage with our staff and students during the tour and meet our Head Teacher, David Hicks, who will be delighted to address any queries you might have.
As an authorised IB World School we are qualified to give children the best possible start in life, both academically and personally.
We welcome new applications all year round and offer scholarships, available for Academic Passion, Excellence in Performing Arts and Sporting Performance.
For more information on our curriculum, to view our Prospectus or to to book a tour or an immersive taster day enquire below to learn more about Fairview.