Explore Fairview
Breakthroughs happen here
Creating a culture of learning, well-being, and empowerment at Fairview International School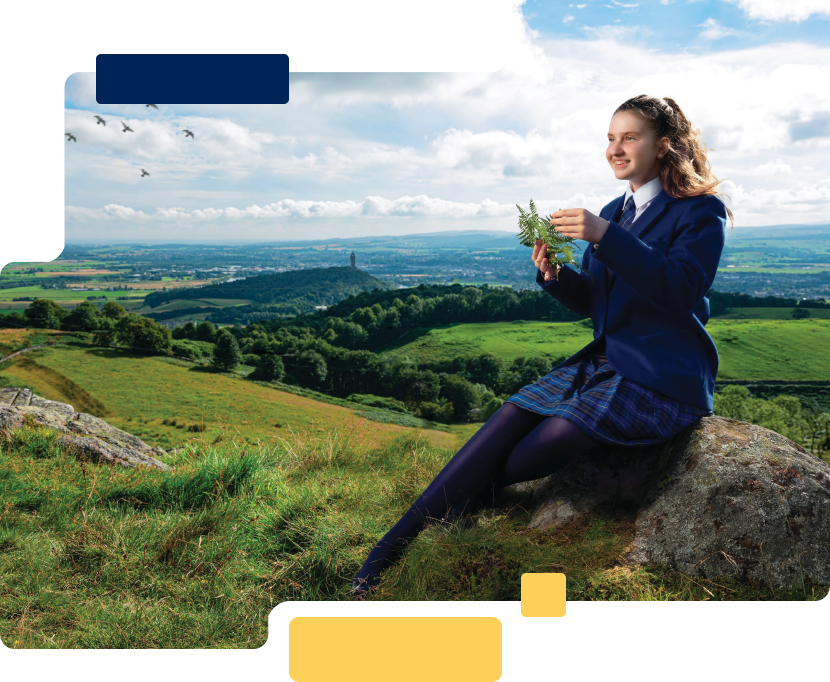 Meet the Head
Welcome from David
Here at Fairview we are passionate about preparing all of our students with the values, attitudes and attributes they need to develop a lifelong passion for learning with a genuine interest in the world; a world where they can and will make a difference.

As Head of School but equally as an educator at heart, I am committed to promoting high standards and expectations while also creating a culture of happiness, wellbeing and choice. I believe that by prioritising these principles, we can create a safe, inclusive and supportive learning environment for all of our students to thrive in.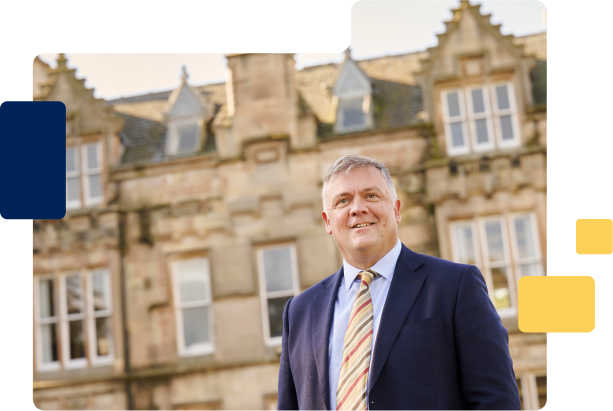 Our Ethos
In order to promote happiness and wellbeing, we strive to provide a range of opportunities for our students to develop their interests outside of the classroom. Alongside our high quality IB curriculum this also includes cocurricular activities (CCAs), cultural experiences, our outdoor Forest School activities and meaningful community service projects. We also provide regular opportunities for students to reflect on their emotional wellbeing and offer support and guidance when needed.

We believe in empowering our students to make their own choices and decisions. We do this by providing a supportive and nurturing environment where students feel safe to take risks and have the confidence to pursue their passions. By giving our students the tools and support they need to make informed choices, we believe that they will go on to lead fulfilling and successful lives, both in school and beyond.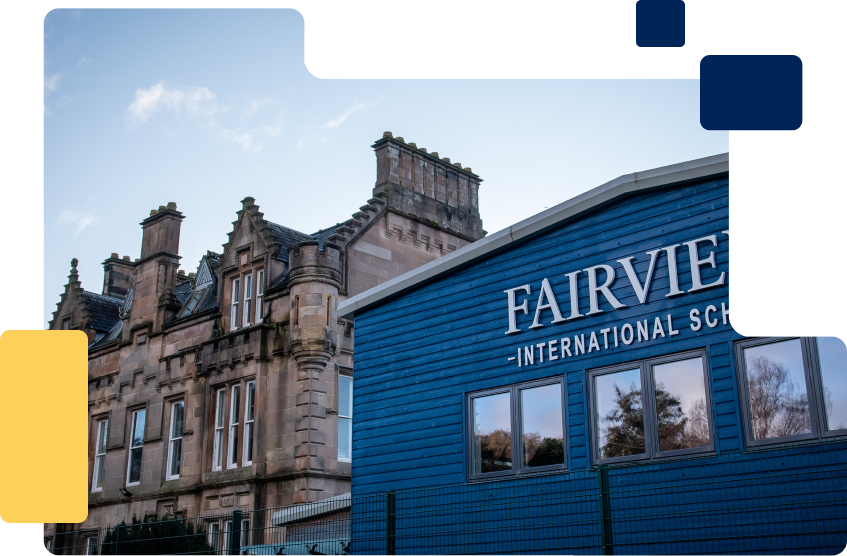 Some of our staff
Meet the Fairview Team
Fairview International School brings together educators from across the globe to share their diverse perspectives and knowledge
Gillian Wilson
Assistant Head, Secondary & Chemistry
After completing her studies in Biochemistry and Chemistry with Medicinal Chemistry at the University of Glasgow, Gillian went on to obtain her PGCE and has since become a dedicated science teacher with experience in both IB and Scottish educational frameworks.
Kate Smith
Primary Years and PYP Coordinator
Kate's experience teaching in 4 international schools in Dubai, including IB, has fueled her passion for working in an IB school and she sees the link between the principles of the Scottish Curriculum for Excellence and the founding principles of creativity, responsibility, and developing global citizens.
Niall Healy
Assistant Headteacher (Pastoral)
Niall is an experienced teacher with a Master's Degree in Educational Leadership who has worked in the international education system for 9 years and the independent school sector in the UK, and is committed to promoting education, recreation, cultural and social programmes for children within an international community based on mutual respect, ambition, challenge, positive mindset, creativity, responsibility and developing global citizenship.
Fiona Schwanitz
Physics and Science
Fiona, who studied Astrophysics at the University of Edinburgh and later pursued a postgraduate Masters degree in Photonics and Optoelectronic Devices from The University of St. Andrews, has worked with Daimler Chrysler and other engineering companies in Germany before returning to Scotland to embark upon a research project within the Institute of Photonics in Glasgow, and eventually following her passion for education, becoming a teacher who has taught at several Scottish schools, within both the state and independent sector, as well as an international School in Malta.
Khuram Zaman
Mathematics
A passionate and determined teacher, Khuram believes Mathematics should be embraced and taught with enthusiasm as it leads to endless opportunities for personal growth and discovery, he is excited to share his experiences and knowledge with students at Fairview Bridge of Allan.
Fiona Donald
English
With over 10 years of experience as a Secondary English teacher, Fiona is dedicated to the profession, committed to ongoing development and safeguarding, and has worked with youth in diverse settings around the world including the USA, Kuwait and Oman.
Dr Ziv Kan
Mandarin
As a Hong Kong native with over 15 years of teaching experience across multiple education systems, Ziv brings expertise in the IB curriculum, a PhD in linguistics and a passion for music and drama to his classroom at Fairview.
Aine Cladd
Learning Support & PYP Librarian
Aine holds a degree in Primary Education from The Open University and has lived and worked throughout the UK, gaining experience in both the English and Scottish curriculums. Aine has over a decade of experience working with children and young people who require additional support for learning, particularly those with challenging behaviour.
Jonathan Knibbs
Primary Years
After gaining his Ancient History degree at Reading University, Jonathan traveled the world, discovered his passion for teaching, received a postgraduate degree in education from Roehampton University, and spent four years teaching internationally in Beijing China and Mexico City before moving to Fairview in Scotland.
Kirsty Knibbs
Primary Years
Kirsty has worked internationally for over 8 years, initially studying History of Art and French at Aberdeen University. Kirsty's extensive experience and her belief in the value of inter-disciplinary and internationally-minded learning make her a valuable addition to Fairview, as she strives to create an environment that fosters cultural understanding and prepares children for the challenges of the modern world.
Beverley Hope
Spanish, University Liaison & DofE Coordinator
An experienced and passionate language acquisition teacher with a background in the PYP, MYP, and DP programmes, and a current MA student at the University of Bath, Beverly has joined Fairview as a Teacher of Spanish, while also taking on a lifelong role as a supporter of the Duke of Edinburgh's Award.
John Awty
Primary Years
John is a passionate Year 5/6 teacher with over ten years of experience, specialising in the IB PYP curriculum. Having spent the past 5 years in Japan before moving to Fairview International School where he fosters inquiry-based learning and relishes learning from individuals of diverse backgrounds.
Claudia Smith
Art and Design
Claudia is thrilled to be part of Fairview and to continue teaching and learning in such a vibrant and diverse community. Claudia believes in creating a safe and supportive environment for students to express themselves and explore their creativity, whilst also pushing them to grow and improve their skills. She enjoys bringing her unique experiences and perspectives into the classroom and helping her students to develop a global perspective on art and design.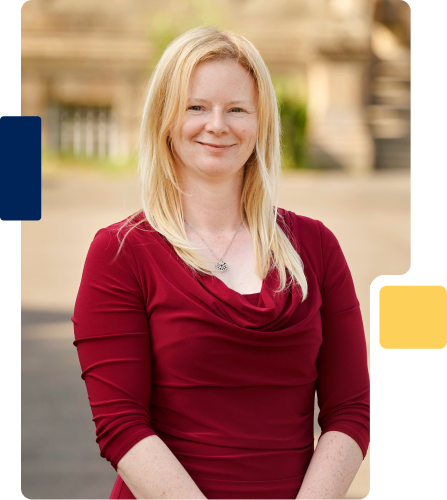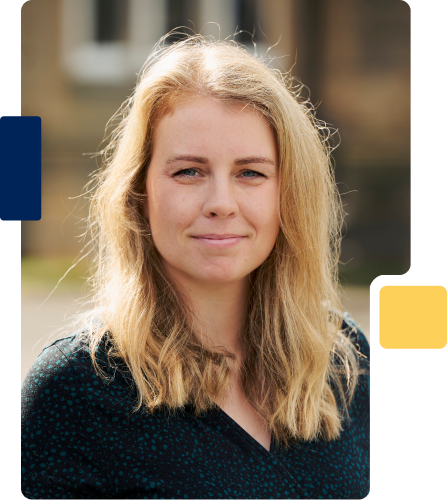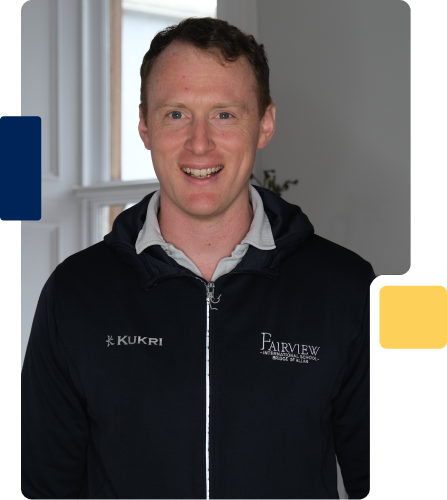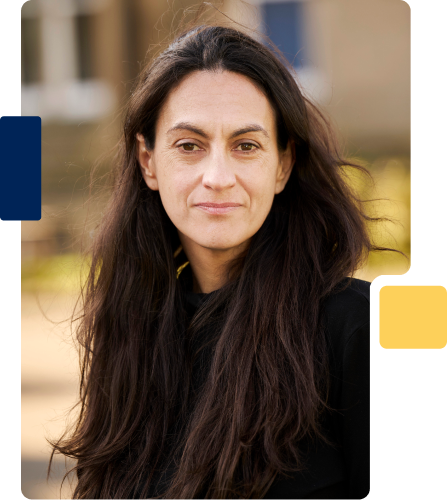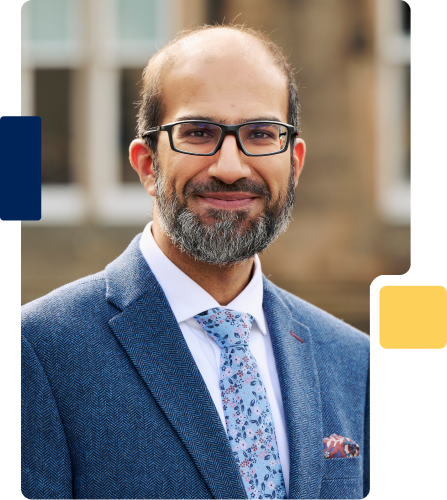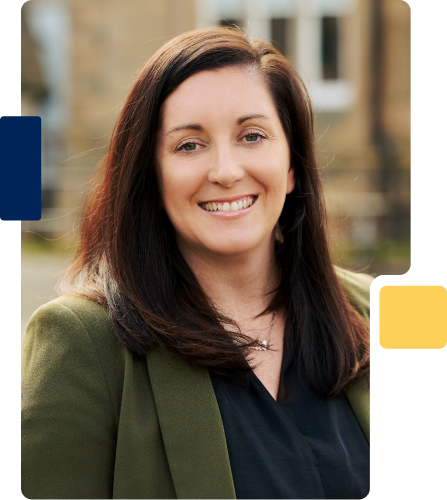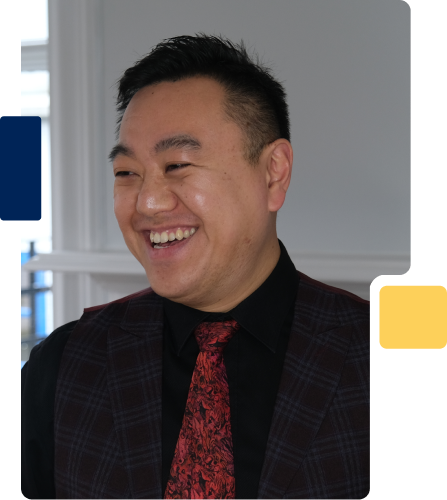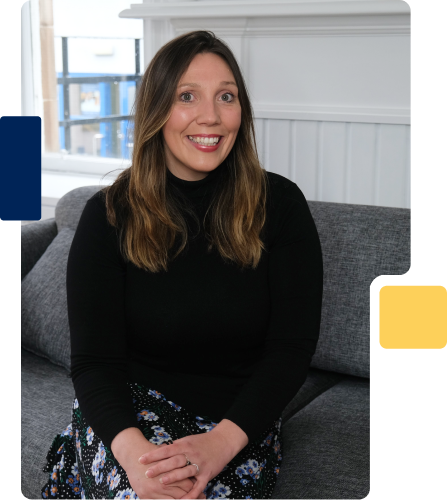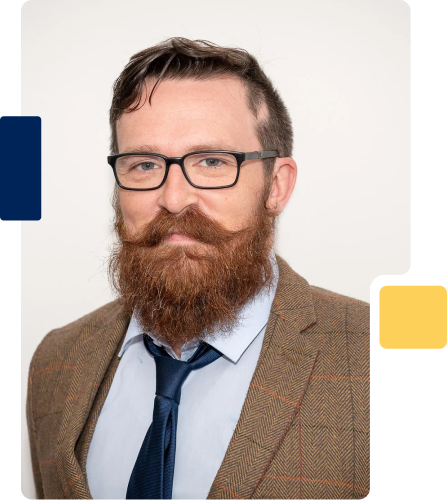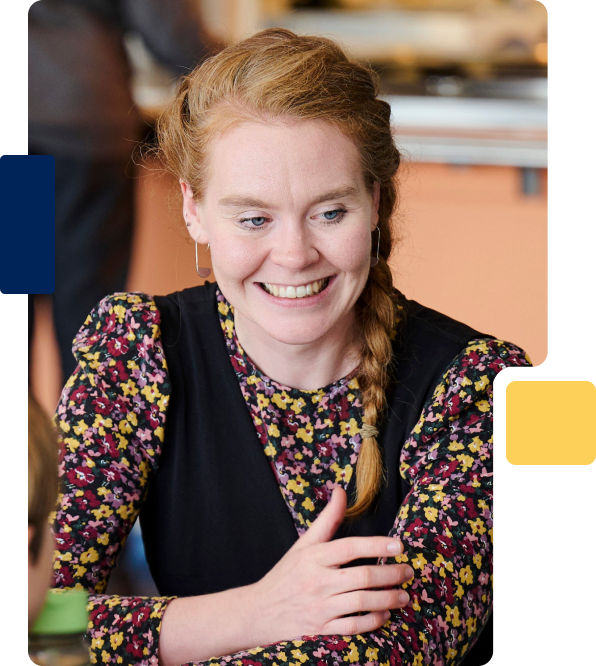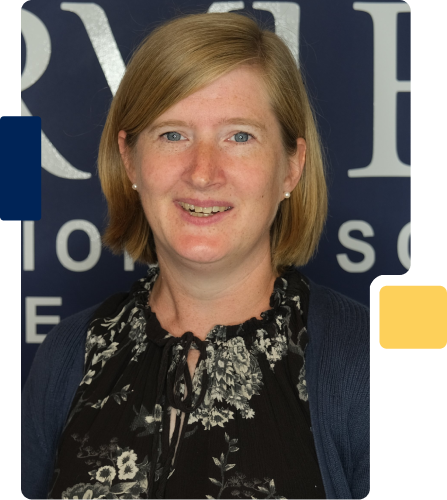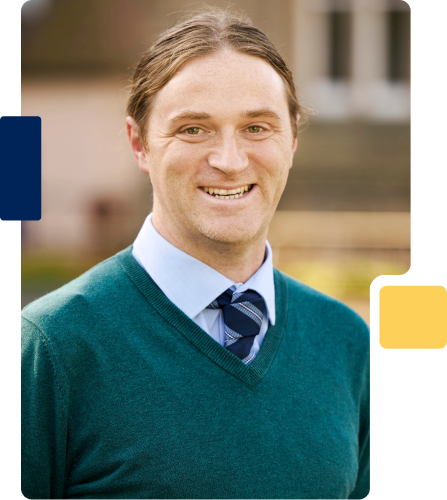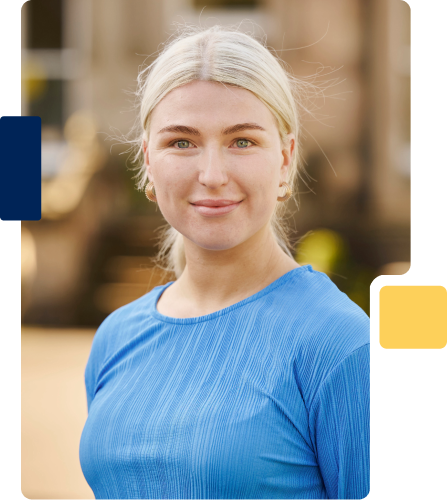 Fairview international schools
Who we are
Formed in Malaysia in 1978, Fairview is known to be among the world's best-performing private schools delivering the IB, with a proven track record of graduates consistently achieving a pass rate of 100 per cent.
We have a diverse and global student body, parent community and faculty who provide global learning opportunities for families based in Scotland.
Our 5 sister schools located across Southeast Asia, in Johor Bahru, Penang, Subang Jaya, Kuala Lumpar and Ipoh, make up the Fairview family, totalling to 300 teachers and +3,000 students.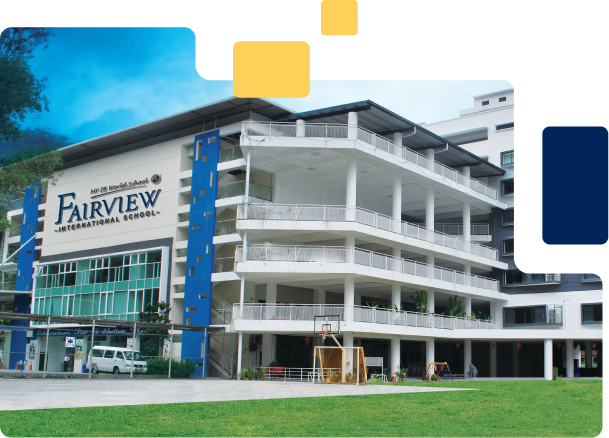 IB Diploma Students
Recent research has found that IB diploma students are three times more likely to enrol in a top 20 Higher Educational Institution (HEI) than the equivalent A level and 40% more likely than matched A level qualifiers to obtain a first-class or upper second-class honours degree. The IBDP is the preferred qualification by TOP Universities in the UK, US, Australia & Canada.
Fairview is committed to helping every student reach both their personal and academic goals, preparing them not only for further education but for life.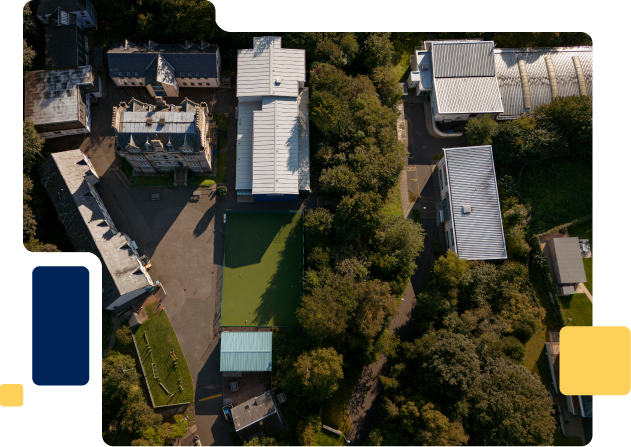 Parent Testimonial
" Fairview's ethos, methods of teaching and the overall concept of the school's IB programme has significantly made a difference in my children's desire to learn. This has given them the confidence to speak up and ask questions to expand their inquisitive minds further.
Fairview was exceptional during the transition period of my youngest child from nursery to Y1. The staff at Fairview took time to get to know my child's nursery setting and their staff, arranged settling-in sessions and tailored these sessions to suit the current needs of my child. The smooth transition facilitated by Fairview ensured that she felt safe, secure, and confident to begin her new journey into Y1."
Parent PYP
Parent Testimonial
"I'm very proud of my kids; their confidence has grown since coming to Fairview. They're taught to think critically and from multiple perspectives, and they are more self-assured in expressing their ideas and opinions in school and at home. I love to hear them engage in meaningful conversations with their peers and family members. They have learned how to approach problems with an open-minded and creative perspective."
Parent PYP & MYP
Parent Testimonial
"Fairview provides more than just an education. Unlike other schools, it has cultivated an environment where our son has learned to feel secure, valued, and confident. The impact that this school has had on him extends beyond academics."
Parent MYP
Parent Testimonial
"Fairview School has been a great fit for our family with both of our girls enrolled here. It's been delightful to witness them grow in confidence. Fairview celebrates and supports their talents. It's not just about academics at Fairview, it's about wholeheartedly nurturing students to be their best selves."
Parent PYP & MYP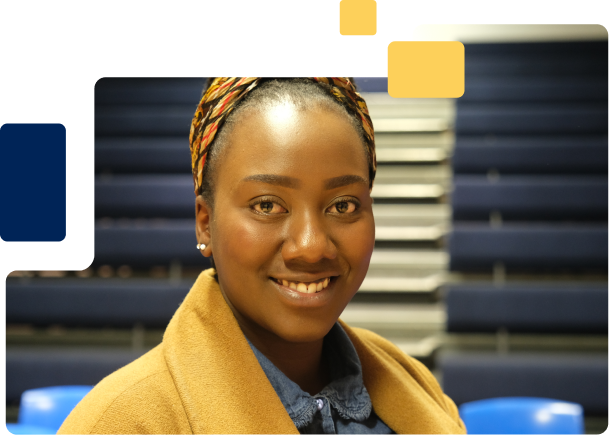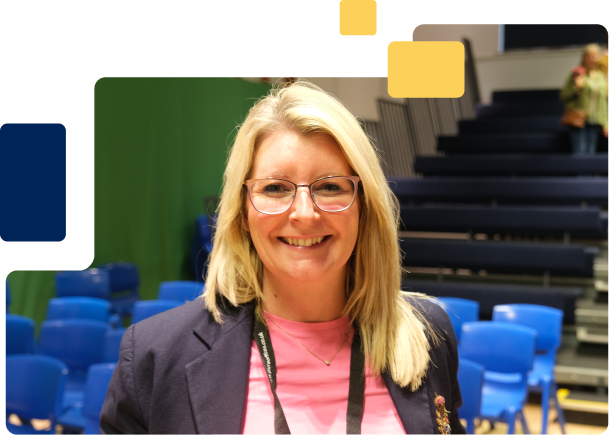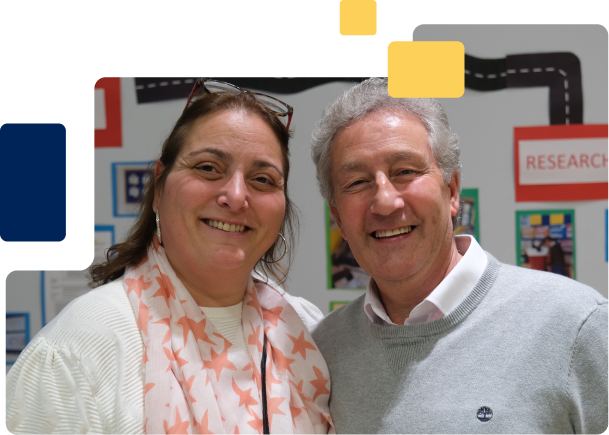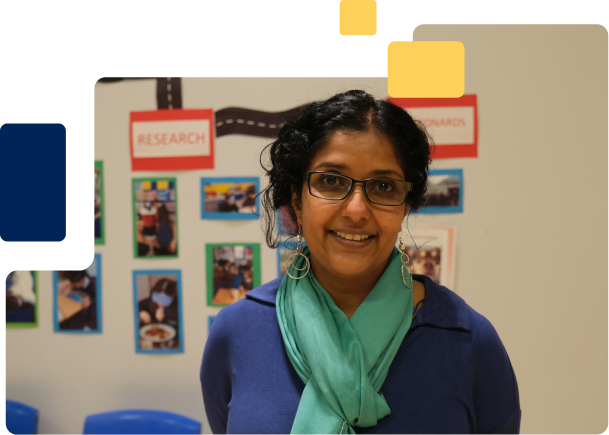 Our School App
Our Fairview Bridge of Allan school app is called "Fairview BofA".
Our App serves two purposes.
As a primary means of directed alert communication for events, news, dates and quick response forms for registered users.
Acts as a secondary source of information for everything about Fairview, our policies, campus information and sister schools for anyone who downloads the app.
The Fairview BofA app can be found on both the Android and Apple stores respectively.

For enrolled parents/guardians once installed on your device of choice, you will need to tap the padlock icon on the top right of the screen to register.
Only registered users can view the private sections of our Fairview BofA app.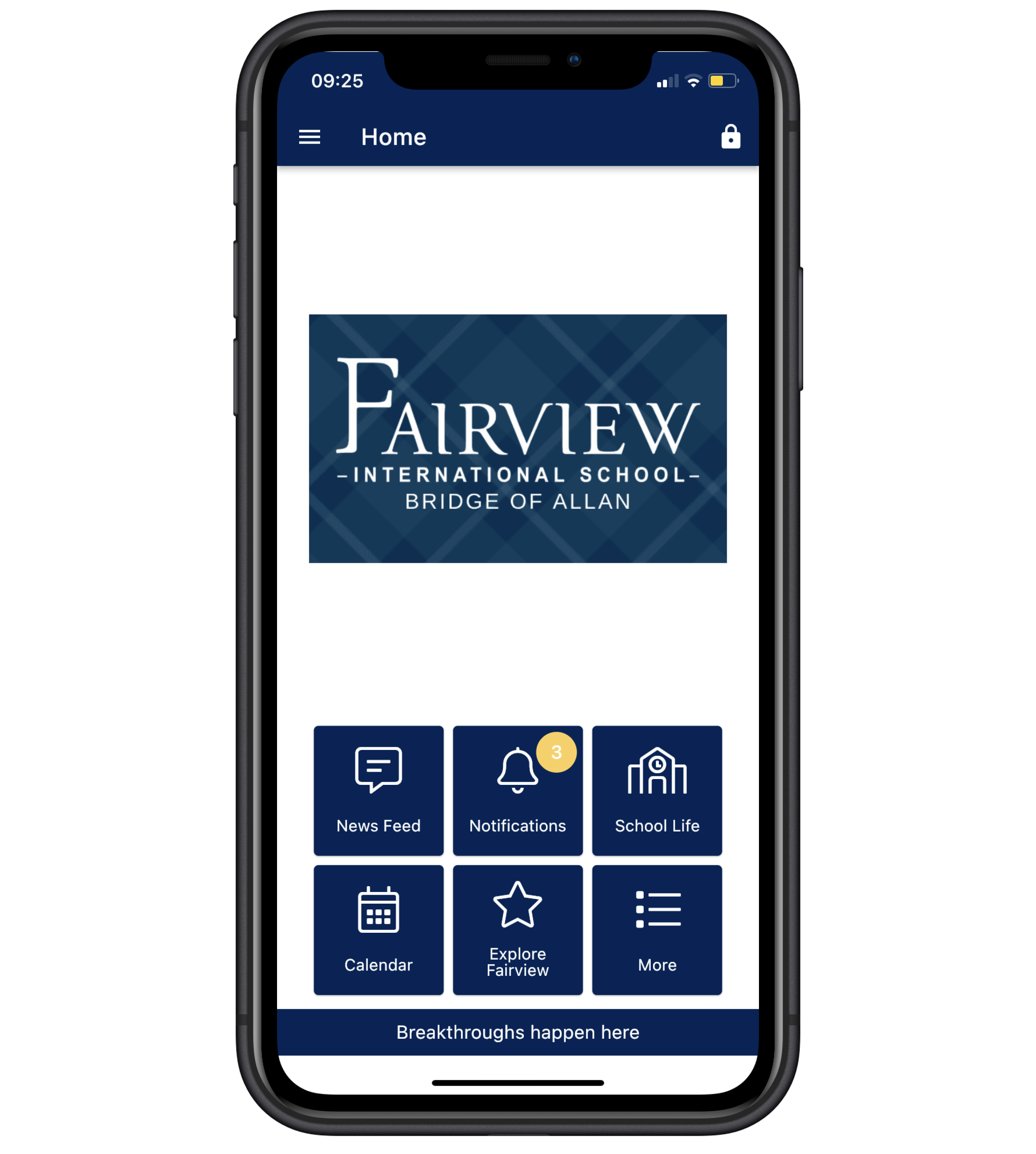 PGDE
PGDE Scholarship
Earn a Post Graduate Diploma in Education (PGDE), learn to teach in a real classroom, gain invaluable career experience teaching abroad, build life-long relationships with fellow educators from around the world, and do it all while living in beautiful Malaysia.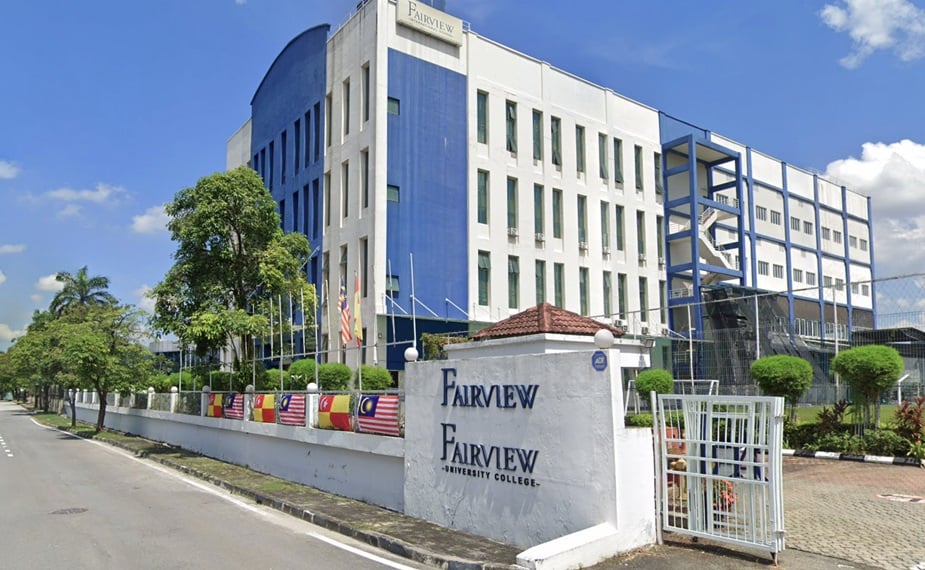 Visit Us
Our campus offers a peaceful and serene environment for students and staff alike. The lush greenery and natural beauty of the surroundings provide an ideal setting for learning, growing, and nurturing whilst being centrally located in a prime location, with good connectivity to all nearby towns and cities.
The school has its own well-maintained fleet of buses that covers all major routes across Stirlingshire whilst public transport connects the campus to towns and cities further afield.
For more information on our curriculum, or to to book a tour or an immersive taster day enquire here and capture the atmosphere we feel every day at Fairview.